DATE 2023, the largest tourism fair in the DR will be held from April 26 to 28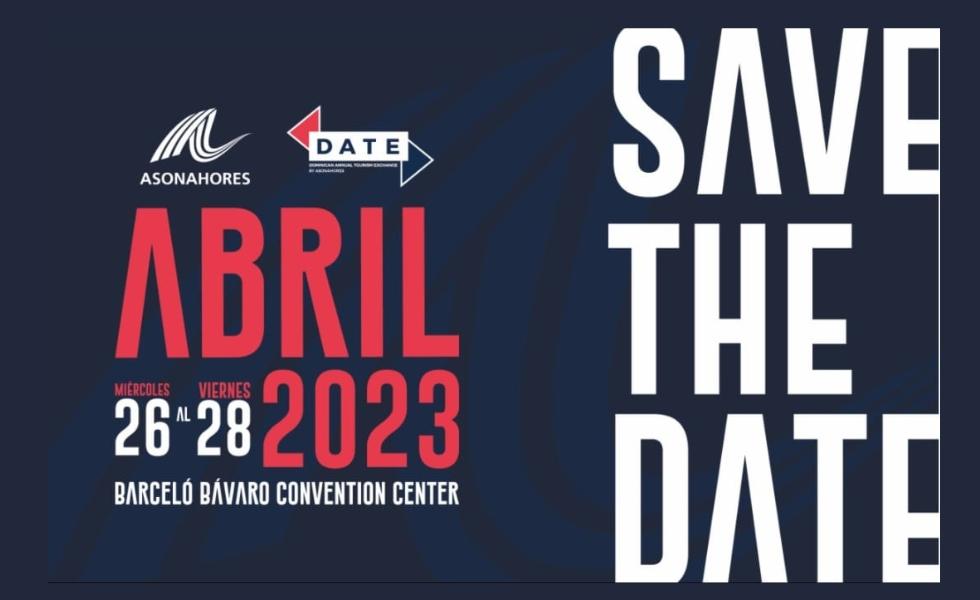 DATE is the country's and the Caribbean's most important tourism promotion fair for Dominican products. According to Andrés Marranzini, executive vice president of Asonahores, DATE is the stage where the industry's main source markets meet the hotel sector and the local complementary offer. He stated that the event focuses on promoting Dominican tourism products in order to increase the flow of tourists and thus contribute to the national economy's recovery.
"DATE is one of several events organized by Asonahores that demonstrate our strong commitment to contributing to the growth of tourism and the development of the Dominican economy. "We promote the country as a key tourist destination in the entire region, while also encouraging national and foreign expansion and investment in the sector," he said. He also stated that DATE 2023 will have a larger participation than previous versions, with major national and international hotel chains already participating and being present for the first time. "We have incorporated new actors into the dynamics of carrying out activities that, together with the headquarters and our friends from the Barceló Group, will provide an ideal space for learning."
He explained that the increase is due to a collaborative effort between sectors, in which actions from the Ministry of Tourism (Mitur) are articulated with tourism promotion offices aimed at the participation of different markets and the country's international projection. DATE has scheduled business rounds, press conferences, and focused activities, such as Dominican night on April 27 at Katmandu Punta Cana, a recently opened theme park.