Protected areas titles delivered in Pedernales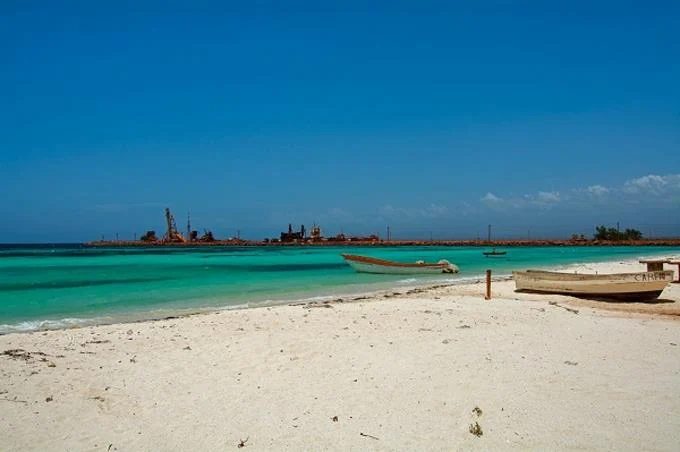 Santo Domingo, DR
The General Directorate of Public-Private Partnerships (DGAPP), acting as trustor of the Pro-Pedernales Trust, delivered to the Ministry of the Environment and Natural Resources, for its custody and safekeeping, the certificates of title in favor of the Dominican State corresponding to the protected areas of Pedernales, which are adjacent to the Cabo Rojo Tourist Development project being carried out in this area of the country.
The executive director of the DGAPP, Sigmund Freund, in the presence of representatives of the media and officials of both institutions, delivered to the Minister of the Environment, Miguel Ceara Hatton, the certificate of title number 3000658469 which corresponds to part of the Jaragua National Park and three polygons of the Cabo Rojo-Bahía de las Águilas National Recreation Area, with an area of 293,223,437.33 square meters.
Also, the certificate of title number 3000658362, with an area of 878,648.55 square meters, corresponds to another portion of the Jaragua National Park.
"We are fulfilling our promises with society and environmental groups that these areas would not be contributed to the trust nor would they be the object of any hotel development," said Freund.
The official explained that these titles are the result of the subdivision process of the property identified in Parcel 215-A, of Cadastral District number 03, with a surface of 361,978,762.00 square meters, a process that had among its objectives to safeguard the lands of the National System of Protected Areas, in accordance with the environmental norms and regulations in force. "Today we are leaving these title certificates in the hands of the Ministry of the Environment and Natural Resources so that, together with National Assets, they will serve to safeguard and protect them," he said, after defining the decision as "another action of responsibility, transparency and deep commitment of this Government and of President Luis Abinader, with the protection of our natural resources."
He indicated that this is a commitment that both the Pro-Pedernales Trust and the DGAPP assume as entities responsible for the Tourist Development of Cabo Rojo-Pedernales.
He pointed out that the proposal to provide titles to protected areas and national parks was an initiative of the late Minister of the Environment and Natural Resources, Orlando Jorge Mera. "It is a great privilege for me to honor the memory of our beloved Orlando by delivering these titles, which is also a recognition of his genuine concern for achieving greater guarantees of respect for biodiversity and the environmental wealth of these lands," Freund said.
He added that this is an unprecedented action in the country since "no national park or protected area has the endorsement of a title certificate in the name of the Dominican State, duly registered in the National Cadastre and under the protection of the Environment and National Assets."