Japan looks to Dominican Republic as a place to invest more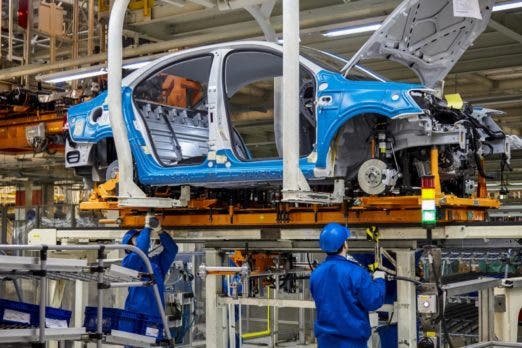 Japan is one of the world's leading vehicle manufacturers.
In the framework of the JUNTOS programme, Shimizu Chitary said that Japanese companies are directing their investment to the LAC region.
A Japanese auto parts manufacturer plans to build a new factory in the Dominican Republic this year.
This would be the country's first factory of its kind and a multi-million dollar investment that will generate thousands of jobs.
The information was revealed by the ambassador of the Dominican Republic in Japan, Robert Takata, who stressed that between the two countries, there is an excellent opportunity to increase investment and trade and strengthen ties of friendship. He said, "We are making arrangements for Japanese companies to invest in the Dominican Republic. This is a large auto parts company that will create thousands of jobs and will also bring other investments," he revealed.
Japan is one of the world leaders in manufacturing motor vehicles and their components, such as friction materials for brakes.
Takata gave these details in the framework of a meeting with the 32 participants of the Japan-Latin America and the Caribbean International Exchange Programme (JUNTOS) carried out by the Government of Japan through its Ministry of Foreign Affairs and the Japan International Cooperation Centre (JICE).
Within the framework of the JUNTOS programme, a conference was held with Shimizu Chitary, Director of the Mexico, Central America, and Caribbean Division of the Ministry of Foreign Affairs of Japan, who stressed that many Japanese companies are directing their investment to this region to be able to export more to the United States and other markets.
Takata further stressed that when looking at the conflicts between Russia and Ukraine or the competition between China and the United States, it makes sense and is essential to strengthen regional investment. "Because it is a very dynamic, peaceful area and close to important markets like the United States and Canada. And many companies are directing their investment to this area in order to be able to export more," he explained.
In his presentation entitled "Japan's policy towards Latin America and the Caribbean (LAC)," he explained that the number of Japanese companies in the LAC region is 2,803 out of 77,571 worldwide. Therefore, he believes this is an excellent time to increase these figures.
He said that the most significant investment of companies is in Mexico with 1,272; Brazil with 649; Chile with 117; Colombia with 83; Argentina with 70 and Peru with 69. The companies primarily focused on producing auto parts, such as Nissan, Toyota, Honda, Mazda, etc. Also, medical products and instruments.