Agriculture initiates plan to support the agricultural sector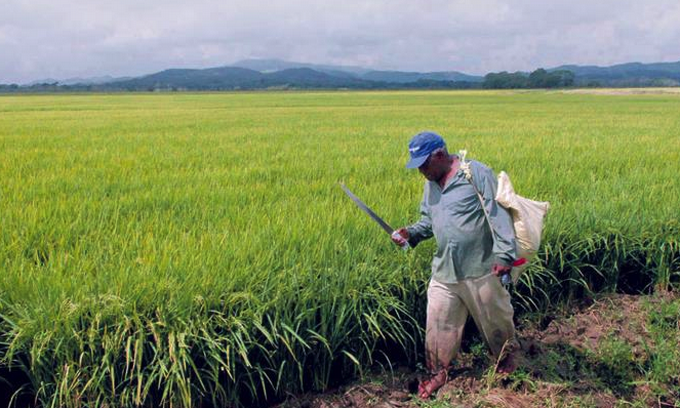 Santo Domingo
To minimize the impact of the drought in the country, the Ministry of Agriculture initiated an assistance plan to support the different productive sectors of Dominican agriculture, mainly livestock.
Minister Limber Cruz said that the drought is a phenomenon that does not allow to act in all the productive sectors; however, some sectors can be helped, such as the cattle sector, to which assistance will be given with cattle feed.
Cruz said that some 70 thousand bales of cattle feed were acquired, which will be sent, in a first phase, to the areas of the territory most affected by the drought. He specified that some 12 thousand were sent to Dajabón, others to the deep south and the northwest of the country; he also pointed out that they have sent drilling machines to extract water from the subsoil.
The head of the agricultural portfolio explained that the machinery for water extraction would be in the areas of the short south and deep south, in addition to the northwest line, the coast, and Villa Vásquez, in Montecristi.
"We are working on getting ahead of the water rationalization events," added Limber Cruz; he also pointed out that President Luis Abinader is working with the Water Cabinet to ration the resource; at the same time, they will be announcing a plan to make the use of water more efficient," he said.
Weekly reports
Yesterday, the Santo Domingo Aqueduct and Sewer Corporation (Caasd) also informed that weekly reports would be issued to keep the population informed about the development of the situation of the precious liquid, which is vital for human consumption and agricultural production.
He warned that we must be aware that this situation impacts the entire country and that, in view of the drought, the CAASD is equipping the wells available in the most affected sectors.
They also reported that they are reprogramming water distribution operations and intensifying the work of correcting faults to minimize losses of liquid in the infrastructure.