Dominican Republic among countries least affected by regional inflation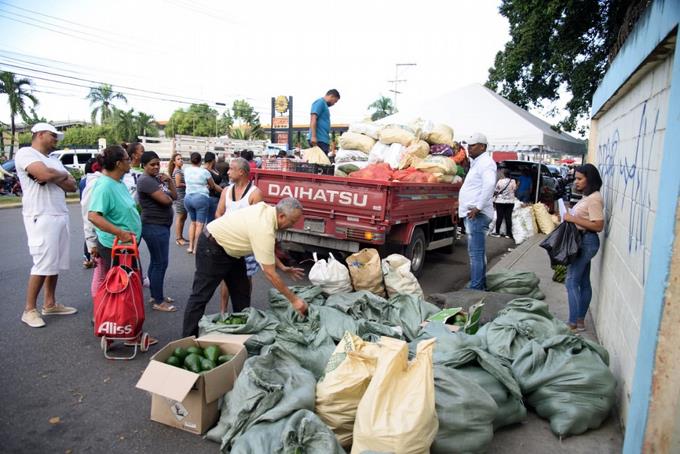 According to the latest report from the General Directorate of Consumer Protection of Honduras, the Dominican Republic is one of the countries in Central America and the Caribbean least affected by inflation in the cost of basic food products. Eddy Alcántara, the executive director of the National Institute for the Protection of Consumer Rights (Pro Consumidor), presented the comparative graphs of products per unit and pound of bulk consumption in each of the countries that make up the Central American Consumer Protection Council (Concadeco). The presentation was made within the framework of a press conference at the Pro Consumidor headquarters.
The report analyzes the behavior of all the products subject to the survey carried out by Honduras, taking as a matrix the information of each nation contained in the database data from each of the counterpart institutions, such as the price reference per unit and pound of these basic food products. The graphs presented show that of the 21 most influential consumer products in the reference countries, the Dominican Republic is the country that could acquire them per unit or pound with the lowest costs, taking the weight of the United States currency (the dollar) as a reference at the official exchange rate of each of the States.
The study concludes that although inflation has affected all countries in Central America and the Caribbean, including the Dominican Republic, it has resulted in lower costs in total consumption than the other reference countries. This coincides with the data shown by the Central Bank of the Dominican Republic, which indicates that interannual inflation has been reduced to 5.90%. Alcántara has held conversations with the heads of institutions that have to do with the production and supplies of food in the country, and they have assured that the supply is guaranteed for the next 18 months in the Dominican Republic.