Banreservas arranged RD$10,000 million to finance the 2023-2024 rice harvest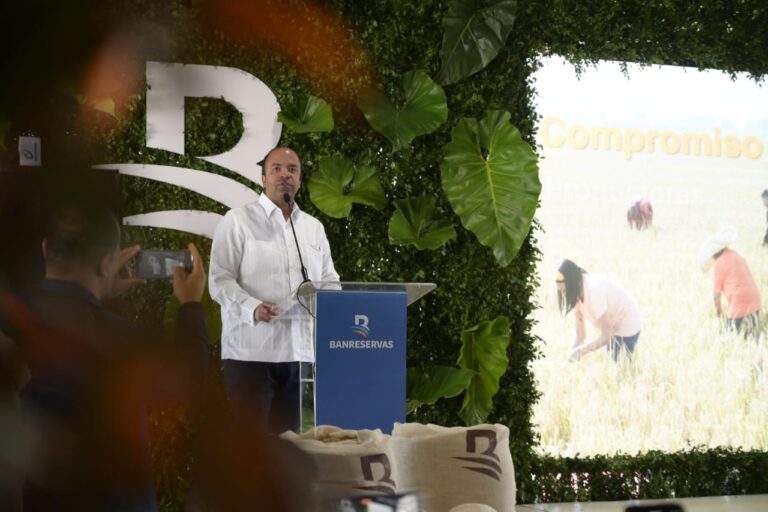 The Reserve Bank has announced that it will provide RD$10,000 million pesos to fund the Rice Pledge Program for the 2023-2024 season, maintaining the same 6% interest rate as last year. The program received a total of RD$66,000 million pesos from Banreservas between 2012 and 2022, with RD$54,000 million already disbursed, representing a 63.37% contribution to the financing of rice production in the Dominican Republic's financial system.
Banreservas aims to increase the impact of their support, with a disbursement of RD$10 billion pesos this year, up from last year's RD$8 billion. Samuel Pereyra, the general administrator of Banreservas, stressed the importance of the program to support rice producers and millers in the 21 provinces where the crop is grown. Pereyra also noted the significance of rice production to the national economy, generating jobs in rural areas, reducing poverty and inequality, and expanding the middle class.
During the launch of the program at Cetro Mountain Club in La Vega, Fernando Durán, the administrator of Banco Agrícola, Marcelo Reyes Jorge, the president of the National Federation of Rice Producers (FENARROZ), and Fausto Armando Pimentel, the president of the Dominican Association of Rice Factories (ADOFA), emphasized the importance of the Pledge Program in ensuring price stability and the availability of rice for the Dominican diet.
The launch was attended by several officials, including the governor of La Vega, Luisa Jiménez, the municipal mayor, Kelvin Cruz, and the director of the Dominican Agrarian Institute, Francisco García, along with business executives from Banreservas and members of the financial institution's board of directors.