ECLAC maintains projection that Dominican economy will grow 4.6 % in 2023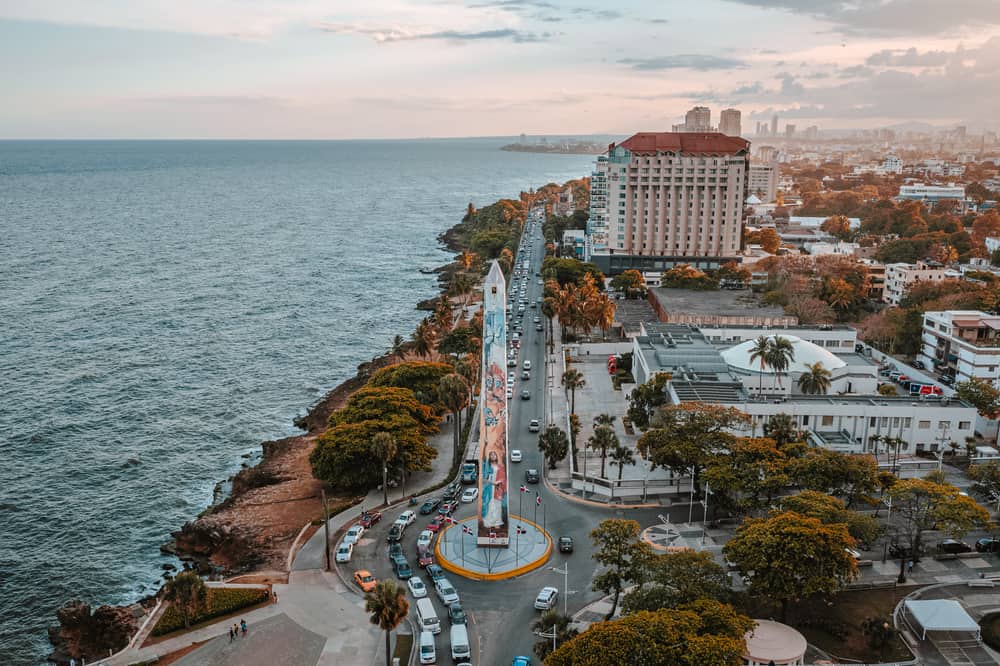 Santo Domingo's Malecon (SHUTTERSTOCK)
The Economic Commission for Latin America and the Caribbean (ECLAC) slightly reduced this Thursday its projection of regional gross domestic product (GDP) growth for 2023 from 1.3% estimated last December to 1.2%, mainly due to "growing external uncertainties and internal restrictions."
Meanwhile, the growth projection for the Dominican economy for 2023 remains at 4.6%, one of the highest in the region. The percentage is slightly higher than the 4.2% projected recently by the International Monetary Fund (IMF) and the 4.4% of the World Bank.
At the regional level, the United Nations agency, based in Santiago de Chile, warned that the scenario is "complex" because, in addition to the increases in interest rates at the world level, "the financial turbulences observed at the beginning of March," such as the bankruptcy of several banks, among them, Silicon Valley Bank, in the United States, were added.
"The growth projection for 2023 is subject to downside risks due to the possibility of a resurgence and accentuation of turbulence in the global banking system, which would result in a more persistent tightening of global financial conditions," ECLAC warned.
According to the institution, the region once again has "limited" space for fiscal policy this year, and "it is not expected that a cycle of monetary easing will become generalized in the region."
"Inflation in the region shows a downward trend and, although it is expected that the conclusion of the process of interest rate hikes in several countries in the region could be near, the effects of restrictive policy on private consumption and investment will be felt more strongly this year," it added in a statement.
Argentina, Haiti, and Chile: the only ones to decrease
Venezuela (5 %), Panama (4.6 %), and Dominican Republic (4.6 %) will lead economic growth this year, followed by Paraguay (4.2 %), the Caribbean islands (3.5 %), Guatemala (3.2 %), Honduras (3 %), Costa Rica (2.7 %) and Nicaragua (2.3 %), according to the statement.
In the middle of the table are El Salvador, Uruguay, Peru, Ecuador, and Bolivia, with an estimated growth of 2%, followed by Cuba and Mexico, with an increase of 1.5%.
At the bottom, but still with positive figures, are Colombia (1.2 %) and Brazil (0.8 %). In comparison, Chile (-0.3 %), Haiti (-0.7 %), and Argentina (-2 %) are the only ones that will decrease this year, according to the United Nations organization.
"In the Caribbean economies, the slowdown expected in 2023 is mainly due to the fact that inflation has impacted both real income, and with it consumption, and production costs, with a negative effect on the competitiveness of exports of both goods and tourism," ECLAC indicated.
Latin America, the unequal region in the world and the most affected by the pandemic grew by 6.9 % in 2021, a rebound after the 6.8 % slump recorded in 2020, the most significant recession in 120 years.
The slowdown in the region began in the second half of 2022, which closed with an estimated growth of 3.7%, according to ECLAC, which has not yet delivered the final figure.