Rice growers say it is unnecessary to create a new entity to group them together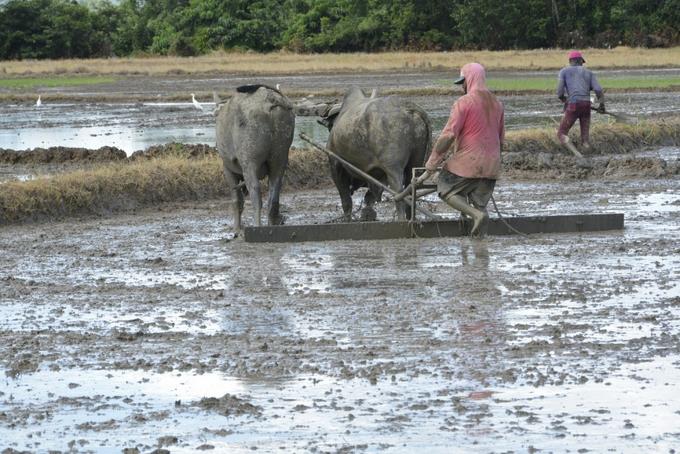 Santo Domingo, DR.
The executive vice president of the Dominican Rice Union (UAD) said Friday his position on the bill presented by Congresswoman Dolores Emilia Fermín Beltrán to create the Dominican Rice Corporation (Cordoda), as a result of the dismantling of tariffs on imports of the cereal, under the Free Trade Agreement with the United States and Central America.
The business leader said that the piece of legislation of the representative of the Valverde province is unnecessary because the rice sector has the National Federation of Rice Growers (Fedearroz), the Dominican Association of Rice Factories (ADOFA), irrigation boards, commissions of land owners of the agrarian reform and other institutions and instances that represent this productive sector.
Suero said that the legislator's proposal might be well-intentioned. Still, he understands that what is needed is to continue strengthening the existing organizations, working with determination in favor of the rice sector, and not creating new entities that duplicate functions, generate bureaucratic processes, and increase management costs.
The executive vice-president and spokesman of the UAD urged Congresswoman Fermín Beltrán and the other members of the Lower House who support the initiative to approach the sector and establish a joint work agenda in favor of national production and the best interests of the country.
He affirmed that it is necessary to protect the rice sector definitively and that this can be achieved through a political understanding at the highest level, regardless of the treaty, to preserve its production, the social and economic peace of the Dominican countryside, and the food sovereignty of the Nation.
Suero said that the UAD is confident in the goodwill of the strategic and geopolitical vision of our leading trading partner, the United States. Hence, it understands the need of the Dominican Republic to safeguard the main item of the essential family food basket.
Relevant data on the rice sector
* More than 30,000 producers in 21 provinces and 35 municipalities of the country are dedicated to this crop, many of which rice is the engine of their local economy.
* The cultivation and processing of this grain generate more than 80,000 jobs and nearly 320,000 indirect jobs.
* There are some 300 agro-industries or grain factories in the country and a very long chain of other small, medium, and large companies that market the product.
* The constant effort, technological innovation, and investment by producers and the State have made the country self-sufficient and even an exporter of rice surpluses. This not only guarantees food security but also helps to save foreign exchange.
* The volume of white rice production is close to 14 million quintals per year.
* The monetary contribution of the rice sector exceeds 32 billion pesos per year. Therefore, the country saves about 550 million dollars a year in imports that it would have to make if the rice economy were to fail.