Dominican Republic and Saudi Arabia seek to strengthen commercial ties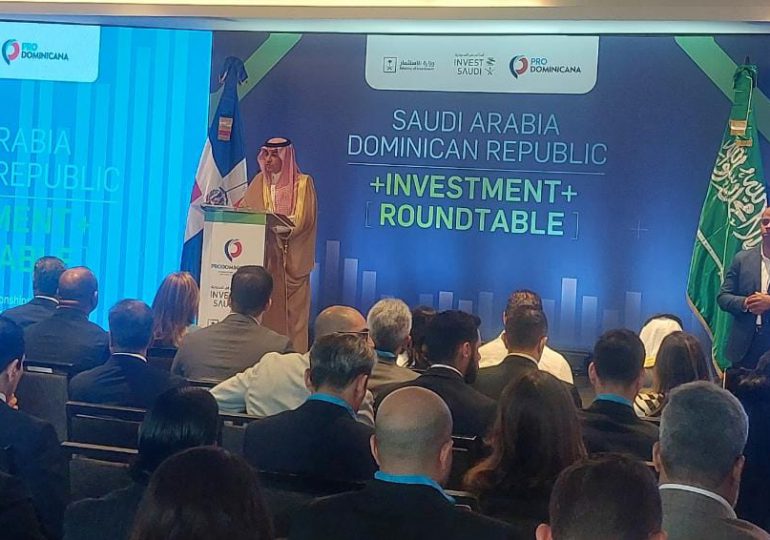 Santo Domingo.- On Wednesday, the Dominican Republic and Saudi Arabia convened a meeting to explore opportunities to strengthen investment ties. The Dominican Republic presented its projects and prospects for business, highlighting its investment-friendly environment. Raquel Peña, Vice President of the Dominican Republic and head of the Investment Cabinet for Strategic Projects, ProDominicana, and the Ministry of Investment of the Kingdom of Arabia, presided over the event with H.E. Mr. Badr AlBadr, Vice Minister of Investments of Saudi Arabia.
The Saudi delegation consisted of over 60 representatives from various sectors, including energy, construction, tourism, real estate, healthcare, food and beverage, banking and finance, petrochemicals, pharmaceuticals, legal, aviation, mining, and industrial sectors. Several officials from the Ministry of Energy, the Ministry of Economy, the Ministry of Tourism, the Saudi Development Fund, and the Royal Commission of the City of Riyadh were present, along with business leaders and government officials from the Dominican Republic.
The event included presentations on several projects, and approximately 100 meetings were held between the governments and businesses of the two countries. The Vice President of the Dominican Republic presented investment opportunities, which reached a historic milestone of RD$4 billion dollars this year. She emphasized the importance of working together with Saudi Arabia to increase bilateral trade and facilitate access to new markets.
Biviana Riveiro Disla, executive director of ProDominicana, expressed her interest in continuing to strengthen commercial ties with Saudi Arabia and opening new ways to expand the exchange of goods and new investments through the Single Investment Window. The Dominican Republic shared investment opportunities in sectors such as tourism, renewable energy, mining, logistics, and free zones during the event.
Joel Santos, Minister of the Presidency; Antonio Almonte, Minister of Energy and Mines; Sigmund Freund, Director of the General Directorate of Public-Private Partnerships (DGAPP); Yarisol López, Deputy Executive Director of the National Council of Export Free Zones (CNZFE); and Marcial Smester, Investment Director of ProDominicana presented the portfolio of projects with the greatest potential for investors and commercial prospects with Saudi Arabia.