Abinader warns that measures will not be relaxed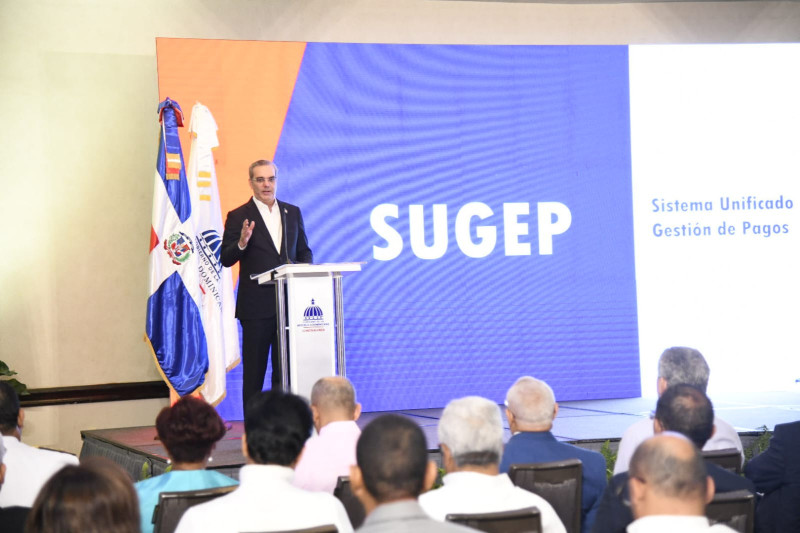 President Luis Abinader, in an energetic tone, said that "transparency and ethics are non-negotiable in this government.
President Luis Abinader headed yesterday the launching of the Single Payment Management System (Sugep) and the Internal Control Index of the Comptroller General of the Republic, where he warned that the Government would not relax the transparency measures that must be exhausted by the entities.
He said that although in the country, traditionally, with the approach of elections and political activities, the government would "become more flexible," in this case of his administration, it will do the opposite.
"The institutions of the government and the president are going to be more and more attentive so that at this time there is a greater guarantee, in what comes between now and the elections and transparency, control and audits are guaranteed to a much greater extent," he said during the activity.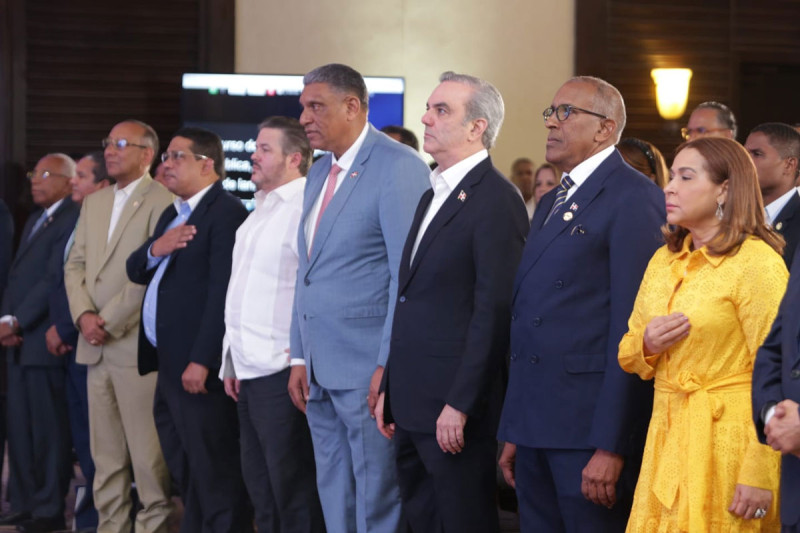 President Luis Abinader at the launching ceremony of the Single Payment Management System (Sugep), together with Comptroller Felix Santana and other officials.EXTERNAL SOURCE.
In an energetic tone, he said, "Transparency and ethics is non-negotiable in this Government, and it is the best policy that can be made,. So I want that to be very clear in each of the government institutions."
He emphasized that launching these new systems is a step in favor of Transparency and efficiency, facilitating government control and Transparency, which is fundamental and a hallmark, "and that has to be a hallmark of this administration."
"We are returning to the Comptroller's Office its original function of control, auditing and prevention as an internal government agency," Abinader said.
He said that the best letter of presentation that can be shown to the Dominican people is "honesty accompanied by efficiency."
He informed that they already have an "important list" of the audits of the public administration and that the Comptroller's Office has interacted with the different officials so that they can correct the control or system failures and that in each of the cases, the proper measures have been appropriate directly proportional to the findings.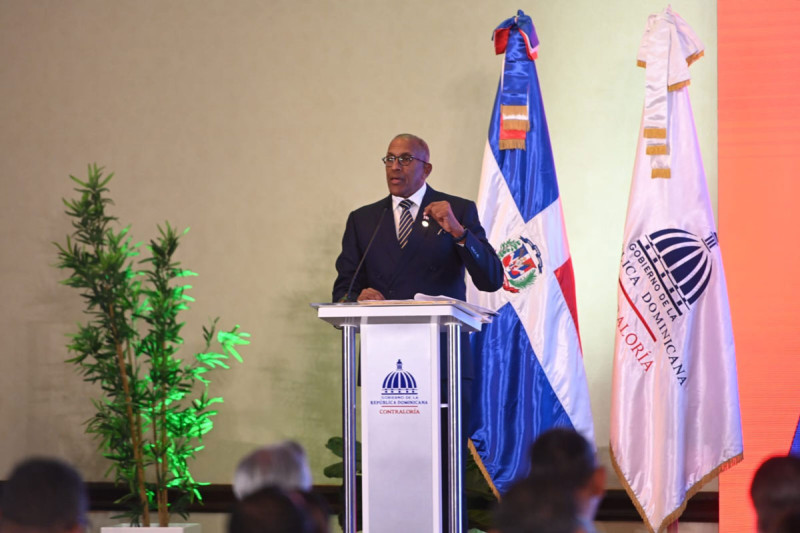 Felix Santana, Comptroller General of the Republic.