Dominican cinema arouses interest from France and the United Kingdom in Cannes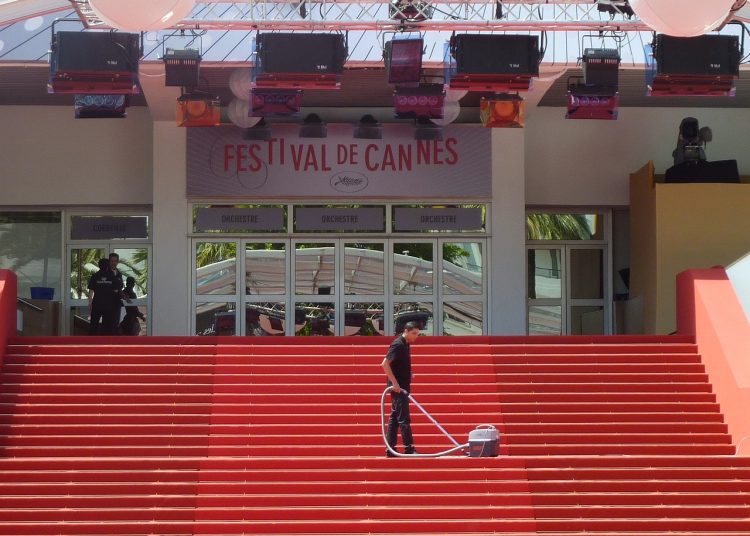 Marianna Vargas, the director of the General Directorate of Cinema (DGCine) in the Dominican Republic, expressed the DGCine's interest in promoting an exchange of audiovisual works between France and the Dominican Republic. During the Marché du Film, which takes place alongside the prestigious Cannes Film Festival, Vargas held meetings to explore cooperation agreements with French and British producers. The objective is to facilitate the circulation of audiovisual content and provide opportunities for Dominican cinema to reach international audiences.
Vargas highlighted the achievements made through the partnership between the DGCine and the French Center National du Cinéma et de l'image Animée (CNC) within the framework of the DEENTAL program. This collaboration has opened doors for Dominican filmmakers and producers, fostering connections and potential co-production opportunities with their French counterparts.
Furthermore, Vargas revealed that discussions were held with British producers, and Dominican producers were invited to a co-production meeting organized by the British Film Institute. These meetings serve as platforms to showcase local talent and establish connections for potential future collaborations.
The DGCine's participation in events like the Cannes Film Festival is part of its internationalization strategy. By prioritizing certain festivals, the DGCine provides specific support to Dominican filmmakers and projects selected for these prestigious events. This support includes assistance with travel and accommodations, ensuring that Dominican talent has the opportunity to showcase their work on a global stage.
Despite being a relatively young industry, the Dominican film sector has experienced significant growth in the past five years. International recognition of Dominican films and talent has been steadily increasing, marking the country as more than just a provider of production services. Vargas mentioned that international producers are now considering Dominican talent for audiovisual projects and recognizing the unique storytelling style characterized by freshness and naivety.
The DGCine's ongoing efforts aim to position the Dominican Republic as a noteworthy player in the global audiovisual industry. By nurturing partnerships and facilitating international collaborations, the DGCine strives to expand the reach and impact of Dominican cinema while also providing opportunities for foreign audiovisual works to be showcased in the country.