Cooperatives and MSMEs from Cuba and the Dominican Republic in a business round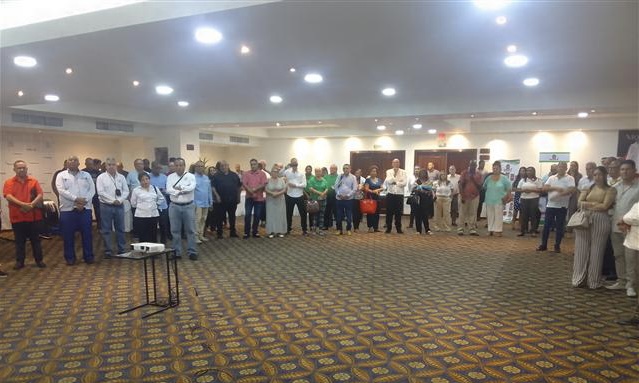 Exif_JPEG_420
Santo Domingo.- The first round of business opportunities between Cuba and the Dominican Republic was inaugurated in the capital, bringing together cooperatives, socially-focused small and medium-sized enterprises (Mipymes), and companies from both countries.
Organized by the Latin American Network of Cooperativism (Relcoop), the event was attended by the Cuban ambassador to the Dominican Republic, Carina Soto, and officials from the Cuban embassy.
Ambassador Soto expressed gratitude to the president of Relcoop for organizing the meeting and expressed her admiration for the presence of Cuban Heroes of the Republic, Antonio Guerrero, and Ramón Labañino.
Guerrero and Labañino, alongside Gerardo Hernández, Fernando González, and René González, had endured long and unjust sentences in US prisons.
Soto emphasized that Guerrero and Labañino embody the spirit of resistance, creativity, innovation, and unwavering faith in victory and a better future. She believed that this spirit will permeate the event and inspire participants.
Claudio Alberto Rivera, the president of Relcoop, welcomed representatives from Cuban, Guatemalan, and Dominican companies and cooperatives. He stated that this exchange of ideas and experiences paves the way for future business collaborations.
Rivera highlighted the fruitful cooperation in academic, scientific, and cultural fields and emphasized the objective of expanding collaboration to other areas.
Representing Cuba, the participating cooperatives included the specialized clothing production and marketing cooperative Model, the plastic woodworking cooperative Ecomadera, and the construction cooperatives Sancof and Serconst. The Apocoop project, led by the National Association of Small Farmers (ANAP) with support from Oxfam, and the San Cristóbal agency were also involved.
Dominican participants included Productos Mama from Santiago de los Caballeros, Hankook (a tire, battery, and oil marketer), and the Federation of agricultural cooperatives.
Rivera mentioned that the participants would visit the National Cooperatives of Teachers (Coopnama) and Doctors on the following day to exchange ideas with partners and managers.
He highlighted that these activities coincide with the annual Day of Cooperation organized by the Latin American Network of Cooperativism and will conclude with the XI International Ibero-American Convention on "Leadership in the Face of social responsibility in Social and solidarity economy companies."