Twelve new free trade zone companies approved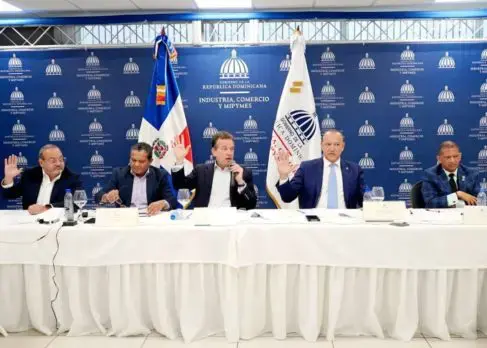 In its fourth ordinary session, the Board of Directors of the National Council of Export Processing Zones (CNZFE) approved the installation of 12 free zone companies, which will involve an investment of US$42,127,136.96.
The Minister of Industry, Commerce and Mipymes (MICM), Víctor Bisonó, said that these companies would generate 1,512 direct jobs, in addition to the fact that US$16.94 million in foreign exchange is projected to enter the country.
For his part, the executive director of the CNZFE, Daniel Liranzo, informed that these companies would be engaged in cigar manufacturing, tobacco processing, call center services, recycling, logistics services, textile manufacturing, and manufacture of plastic products, among others. The new companies will be installed in the provinces of Santo Domingo, Santiago, Hermanas Mirabal, and La Altagracia.
Likewise, permits were approved for installing two new parks, with an estimated investment of US$14,295,565.54, expected to generate 2,864 direct jobs.
Liranzo emphasized that with the installation of these companies and parks, the free zone sector remains committed to promoting the creation of quality jobs in the country.
Likewise, during the meeting, the State signed a contract to start up five free zone parks, which will boost the economy of Santo Domingo, Santiago, Espaillat, and San Pedro de Macorís.
In another order, Liranzo highlighted that the free zone sector in the first four months of this year continued to increase the generation of jobs by registering the figure of 194,736, for an increase of 5,341 new jobs, compared to the same period of the previous year. This growth was led by the subsectors of services, tobacco, its derivatives, and textile manufacturing.
He added that exports reached US$2,507.7 million in this period.