Investment and port management are key to cruise ship arrivals in the Dominican Republic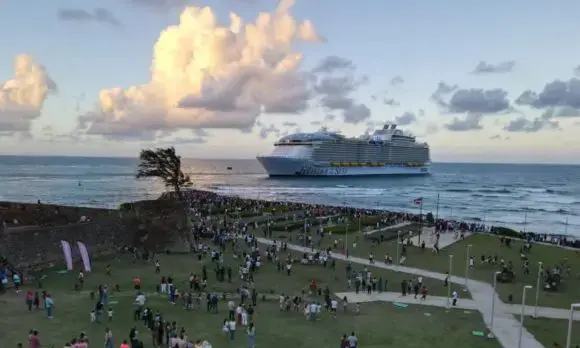 For the past couple of years, the evolution and participation of the port sector in the Dominican Republic have been observed, aiming more and more at the goal of turning the country into a logistics HUB in the region.
This has allowed better use of the ports located in strategic points that potentiate the flow of national trade through ships transporting goods from different parts of the world.
There was also the need for an adequate, dynamic, and versatile port infrastructure to achieve exponential growth in the tourism sector, specifically cruise tourism.
In addition to the work done by the Ministry of Tourism (Mitur) to promote the Dominican Republic as a tourist destination at the international level, the investment made by the private sector and the management of the Dominican Port Authority (Apordom) has been critical to the arrival of more and more significant scale cruise ships to national ports.
According to recent figures offered by Mitur, the arrival of cruise passengers to Dominican ports has registered a significant growth, reaching the figure of 1,124,039 in the first five months of 2023, surpassing the 1,103,898 that arrived during the whole of 2019.
The number of visitors arriving by sea in January-May represents 26% of the 4,503,431 tourists who have visited the Dominican Republic during that period.
Investments already executed in the ports are US$95 million in Taino Bay in Puerto Plata.
Also, the expansion of the port of La Romana, with an investment of 15 million dollars, will allow receiving Oasis-type cruise ships, that is to say, of greater size.
In addition, construction work has already begun in Port Cabo Rojo and Samaná Bayporn.
As for Arroyo Barril, it has been awarded after a competitive process with the General Directorate of Public-Private Partnership (DGAPP) and will begin construction in the second half of 2023, while the construction of Barahona will start in August of this year.
By 2019 the country only had three cruise terminals, and only one could receive Oasis cruise ships. Today there are already four terminals, of which three receive Oasis, and by 2025 there will be eight terminals, of which six will receive Oasis.