President Copardom advocates updating the labor law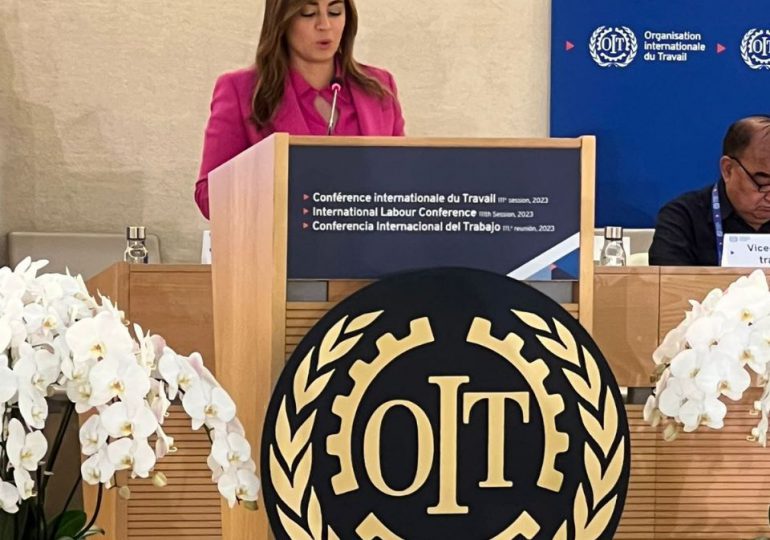 Switzerland.- The president of the Employers' Confederation of the Dominican Republic (Copardom), Laura Peña Izquierdo, addressed the issue of informality in the country's labor market, which stands at nearly 57 percent, during her speech at the International Labor Conference (CIT). She also highlighted that the labor legislation in the Dominican Republic is more than 30 years outdated.
Peña Izquierdo emphasized that the existing labor law is rigid and inadequate for the country's socio-economic profile, as well as the demands of technological advancements such as artificial intelligence, robotization, and automation.
As the representative of employers in the Dominican Republic at the annual meeting of the International Labor Organization (ILO), Peña Izquierdo advocated for the modernization of the labor code and its complementary regulations. This modernization is crucial to ensure sustainability, well-being, competitiveness, productivity, and progress, which are priorities for the country.
Peña Izquierdo emphasized the importance of social dialogue to achieve balanced and fair provisions that guarantee the rights of both companies and employees. She reiterated the employers' commitment to promoting agreements through dialogue and consensus-building.
She highlighted the significance of promoting well-being with justice and ensuring compliance with public and private policies that promote institutional transparency and the creation of formal jobs in socially and environmentally responsible and sustainable companies. Peña Izquierdo also commended the World Coalition for Social Justice proposed by the Director-General of the ILO, Gilbert F. Houngbo. She believed that this coalition, founded on the principles of social dialogue, offers an ideal mechanism for consultation and exchange between governments, workers, and employers to foster plural and stable societies, overcoming outdated notions of class confrontation and conflicting interests.