LMD consolidates international alliances for local development in the Dominican Republic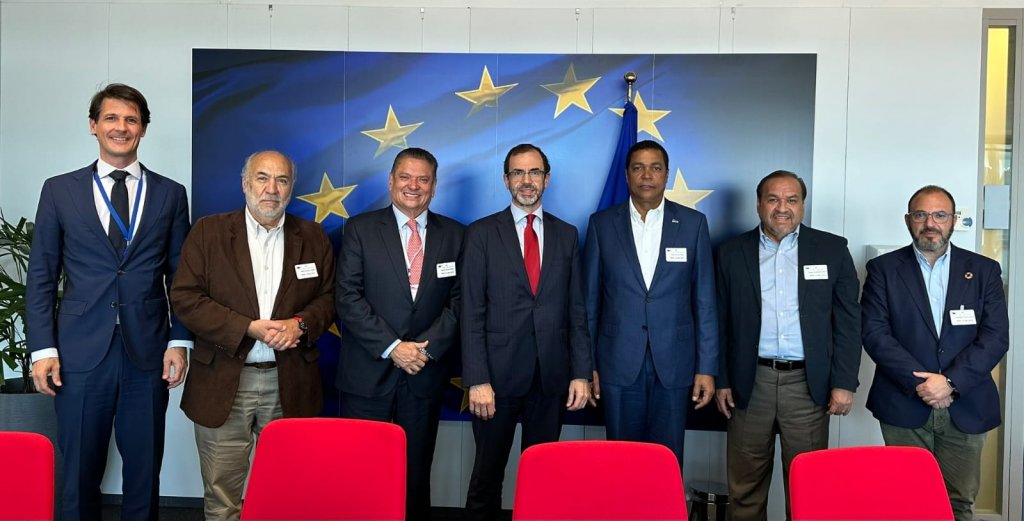 Santo Domingo.- Víctor D'Aza, the Secretary-General of the Dominican Municipal League (LMD), undertook an institutional visit to several European countries to establish exchanges and strategic alliances with academic and international institutions focusing on local development.
During his first visit, D'Aza participated in an in-person session of the Master's Degree in Administrative Law and Municipal Management, jointly organized by the LMD and the University of Castilla La Mancha (UCLM). Alongside UCLM Rector Julián Garde, he inaugurated a seminar on "The challenges of municipal administrative law in the comparative framework" held in the city of Albacete. During the seminar, D'Aza presented a recognition to UCLM for its crucial role in providing training services in the Dominican Republic for over 14 years.
Furthermore, the President of the LMD visited the headquarters of the Ibero-American Union of Municipalists (UIM) in Granada, where he signed a collaboration agreement. The agreement includes promoting the participation of municipal authorities and technicians from the Dominican Republic in the Master of Local Development program offered by UIM, an institution with more than 30 years of experience in municipal issues. Additionally, a collaboration agreement was signed with Spain Business School (SBS), an international school specializing in Digital Business. This alliance aims to establish a joint scholarship program for the training of municipal public servants in the Dominican Republic, offering master's degree programs with official degrees endorsed by SBS, whether in virtual, in-person, or hybrid formats at the Madrid campus.
To explore aspects of inter-institutional collaboration in the field of urban mobility, D'Aza visited the University Institute for Traffic and Road Safety Research (INTRAS) at the University of Valencia, where he engaged in discussions with its director, road safety expert Francisco Alonso.
In his capacity as the representative of the Latin American Federation of Cities, Municipalities, and Local Government Associations (FLACMA) to the Union of Cities and Local Governments (UCGL), an international organization of local authorities, D'Aza traveled to Brussels. There, he held high-level meetings with European Union (EU) officials and participated in the UCGL Executive Bureau session. The FLACMA delegation, led by FLACMA President and Mayor of San José (Costa Rica) Johnny Araya, met with Camilo Vilariño, Chief of Staff of the High Representative for Foreign Affairs of the EU, and with the Head of Local Authorities of the General Directorate of International Relations (DG-INTPA) of the EU.