Dominican Republic and Singapore sign bilateral cooperation memorandum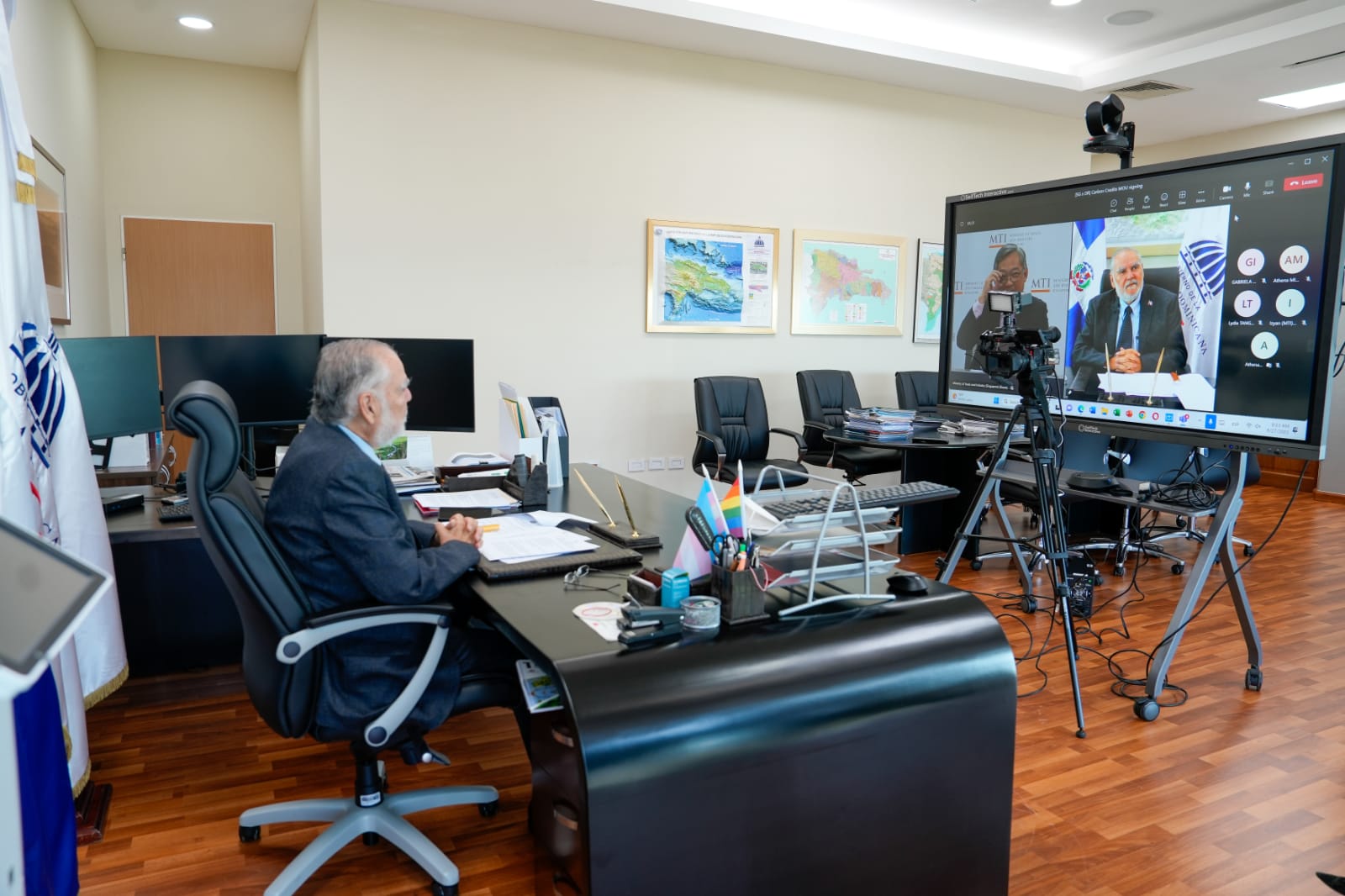 Santo Domingo.- The Minister of Environment and Natural Resources of the Dominican Republic and the Minister of Commerce and Industry of Singapore have established a significant agreement by signing a memorandum for international cooperation. This partnership aims to facilitate the generation and sale of carbon credits while promoting investment, job creation in the green economy, and technological exchange for sustainable development.
During a virtual meeting attended by technical delegations from both countries, Miguel Ceara Hatton, the Dominican minister, emphasized the vulnerability of island states to the impacts of climate change, as indicated in the sixth IPCC report. Rising sea levels, changes in rainfall patterns, and temperature fluctuations pose significant risks, including food insecurity, health issues, and reduced water security.
In the meeting, Ceara Hatton was accompanied by Milagros de Camps, the Vice Minister for Climate Change, while Mr. Gan Kim Yong was joined by Fam Wee Wei, the director of the Industry Division, along with Assistant Principal Dorothy Lee, Senior Assistant Director Deanna Tan, and Assistant Director Lydia Tang.
The signed agreement demonstrates the shared commitment of both countries to global climate action and the promotion of sustainable development that benefits their citizens. Ceara Hatton highlighted the Dominican Republic's efforts in achieving emissions reduction goals, such as transforming the country's energy matrix, developing the National REDD+ Strategy, and establishing a Measurement, Reporting, and Verification System. The nation is committed to implementing Nationally Determined Contributions (NDCs) by adapting mechanisms and actions according to its unique characteristics and capabilities.
Through collaboration with Singapore, Ceara Hatton expressed confidence in gaining knowledge and experience that will enhance mitigation strategies and foster sustainable development within the Dominican Republic. Recognizing the critical nature of the current climate situation, he emphasized the need for cooperative efforts to mitigate the impacts of climate change and ensure a brighter future for future generations.
Mr. Gan Kim Yong also acknowledged the urgency of addressing climate change, describing it as an existential challenge that demands effective collaboration among countries. He emphasized the commitment of Singapore and the Dominican Republic to their climate goals and global climate action. This memorandum marks the initial step toward carbon credit initiatives between the two countries and will facilitate pilot projects to stimulate investment, job creation, technology collaboration, and sustainable development within their communities.