The diversity of the Dominican Republic's economy is its great strength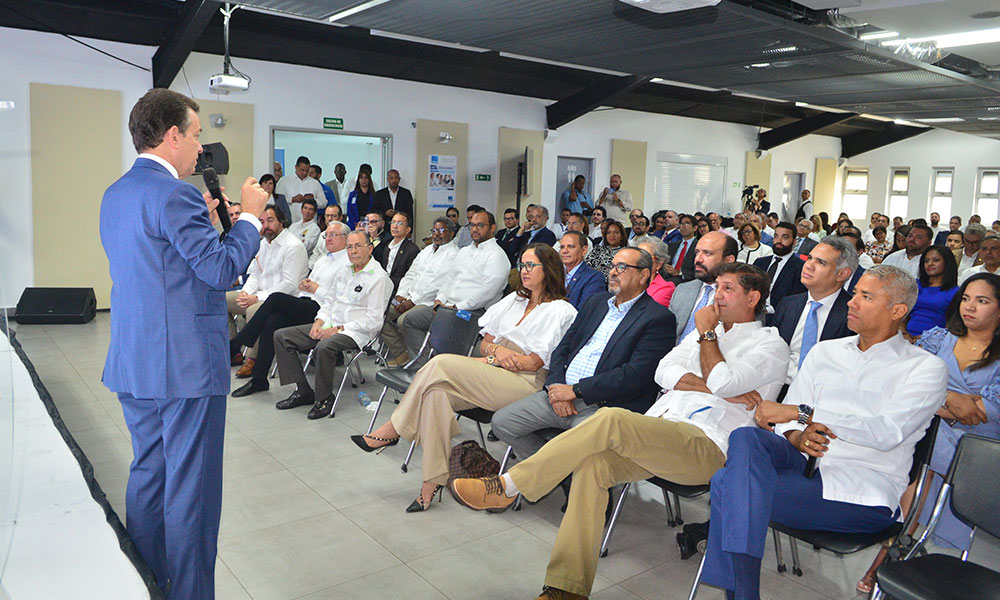 The strength of the Dominican economy can be attributed to its diversified growth across five key pillars, which contribute to economic expansion, foreign exchange generation, job creation, fiscal revenue, and productive chains. This conclusion was reached by officials, macroeconomics experts, and businessmen from Santiago during a study presented by Minister Víctor Ito Bisonó titled "Impact of Sectors Associated with MICM on the Dominican Economy 2021-2022" on the occasion of the 57th anniversary of the Ministry.
The meeting, held at the Capex Center in the Víctor Espaillat Mera Free Zone Park, involved businessmen from Santiago who highlighted the factors driving the country's economic growth. According to the study presented by the Ministry of Industry and Commerce, 60% of the services contributing to economic growth and productive chains in sectors associated with the ministry, such as free zones, local manufacturing, food industries, trade, beverage manufacturing, tobacco, construction, manufacturing of non-metallic mineral products, and transportation.
The sectors of free zones, local manufacturing, commerce, construction, transportation, storage, and other services collectively contribute 58.5% to the country's economic growth during the mentioned period. The study also highlights the successful efforts in combating illicit trade in tobacco, fuel, medicines, and alcoholic beverages, resulting in a 95% reduction in methanol poisoning cases in 2022.
During the meeting, businessman Manuel Estrella emphasized the solidity and diversification of the Dominican economy. He pointed out that no single sector exceeds 15% of the economy, providing a stable foundation. In contrast, he cited examples of countries like Panama, Colombia, Venezuela, Chile, and Peru, where a significant reliance on a single sector can lead to economic vulnerability if that sector suffers. Estrella further mentioned that while the National District and the Santo Domingo province account for 40% of the national economy, the Cibao region represents 33%. However, the district contributes only 12%, whereas the Cibao region contributes 20%, highlighting the relatively close economic performance of the two regions.
Estrella also noted a significant lag in public investment compared to the country's Gross Domestic Product (GDP). He mentioned that during the administrations of Joaquín Balaguer, Leonel Fernández, and Danilo Medina, public investment in infrastructure reached levels of 6%, 4%, and 3% of GDP, respectively. In contrast, the current government has allocated 2% of GDP for public investment and has only executed 1% of the allocated funds, indicating a significant decline in public investment under the current administration.