Bisonó affirms Abinader achieves that the Dominican Republic advances on the path of development and competitiveness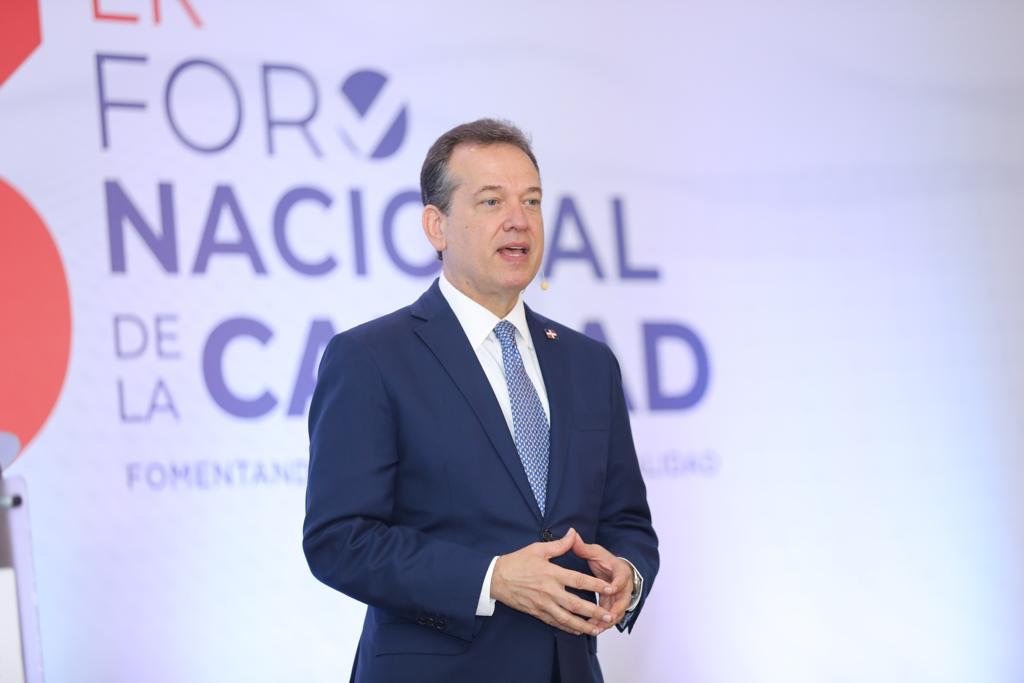 Santo Domingo.- Minister of Industry, Commerce, and Mipymes, Víctor "Ito" Bisonó, expressed his confidence in the Dominican Republic's progress in terms of productivity, development, and competitiveness. He credited President Luis Abinader for prioritizing quality, which has contributed to the country's advancement.
Minister Bisonó made these remarks at the National Quality Forum, an annual event that promotes the culture of quality in the Dominican Republic. He highlighted the significance of incorporating a culture of quality into the Dominican way of life, emphasizing the importance of educating future generations to embrace this cultural model.
To this end, an inter-institutional collaboration agreement was signed among the Ministry of Industry and Commerce, the Dominican Council for Quality (Codoca), the Dominican Institute for Quality (Indocal), the Dominican Accreditation Organization (ODA), and the Ministry of Education (Minerd).
This agreement establishes the "School Day for the Promotion of the Culture of Quality" and encourages educational institutions, teachers, students, parents, and guardians to participate in activities aimed at fostering a culture of quality nationwide.
Minister Bisonó also introduced the Directory of Quality Government Services, a comprehensive digital tool that consolidates all the services offered by the state. The directory encompasses standardization, metrology, accreditation, market surveillance, technical regulations, conformity assessment, laboratories, tests, calibration, trials, certifying entities, accrediting entities, accredited entities, certified entities, inspection bodies, and inspectors.
The implementation of these initiatives and the commitment to quality reflect the government's dedication to improving the overall quality of services and fostering a culture of excellence throughout the Dominican Republic.