Prices of products remain stable in the marketplace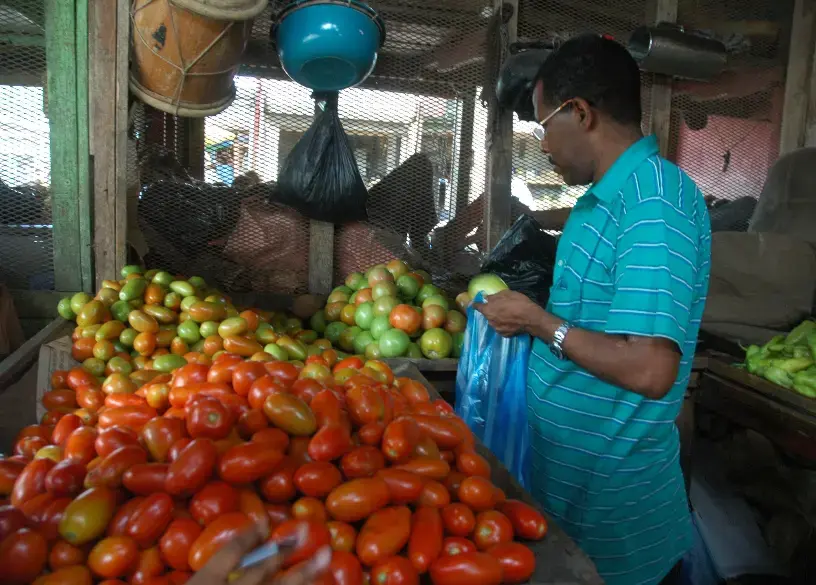 The market remains supplied
Santo Domingo.- He points out that only products in short supply due to the production process show some price variation. In the Mercado Nuevo de Villas Agrícolas, the prices of most of the agricultural products have been stable for weeks, and only a few have varied due to shortages caused by the production process.
Yesterday and every week, the market remains fully stocked with all products, according to the president of the Federation of Traders, Miguel Minaya, and the vendors consulted.
"The market has the same prices of the last months for the most part. Some prices have gone up a little but there are others that have dropped considerably, such as lemons currently, because we are in season," he explained.
He added that when a product is scarce, it usually tends to go up in price, but it has been a few months since most of the goods in the market have risen.
On Thursday in the market, the Creole red onion was selling at RD$30.00 per pound wholesale and RD$40.00 retail.
Barahona plantains were at RD$18.00 per unit, while the fhia (cibaeño) was at RD$7.00. Likewise, chicken sold at RD$70.00 per pound and pork at RD$110.00.
Complaints of low sales persist
On other occasions, vendors pointed out that sales have been low. Sales have indeed fallen, assured one vendor, who explained that they have dropped by around 30 percent in the last few months.
According to Minaya, sales in the new market have been low for years because the plaza functions more as a collection center, where people buy to resell.