Dominican Republic authorizes the entry of dairy products from Colombia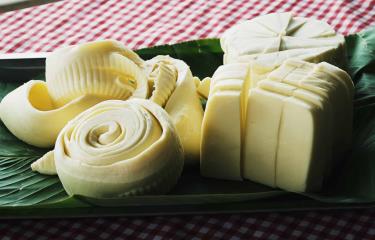 Santo Domingo.- The Ministry of Foreign Affairs of the Dominican Republic, specifically the Vice Ministry for Economic Affairs and International Cooperation, has confirmed that Colombian dairy products now have sanitary access to the country. This achievement was announced in a press release, and it has been welcomed by the Vice Minister of Foreign Trade of Colombia, Luis Felipe Quintero Suárez.
Quintero Suárez stated that this accomplishment aligns with Colombia's Foreign Trade Policy, which aims to make the regions a spearhead for internationalizing companies and fostering various types of associations. The policy also focuses on strengthening relations with Latin America and the Caribbean, with the recently granted access to the Dominican Republic being one pathway to achieve these goals.
Carmen Caballero, the president of ProColombia, the country's promotion agency, highlighted the potential of the Dominican market for Colombian dairy exports. This includes products such as concentrated and non-concentrated milk, cream, cheese, cottage cheese, whey, and butter. Colombian dairy products are known for their variety in flavors, presentations, ingredients, and nutritional characteristics, which can complement the existing market offerings in a positive way.
The achievement of this sanitary access was the result of coordinated efforts among ProColombia, the Ministry of Commerce, Industry, and Tourism, the National Institute for Food and Drug Surveillance (Invima), the Colombian Agricultural Institute (ICA), and the Ministry of Agriculture and Rural Development.
Carmen Caballero described this milestone as a significant accomplishment for the country, aligning with Colombia's objective of economic and social justice through internationalization and the opening of new markets for Colombian companies.