The Caribbean advocates for more support in the face of the climate crisis and food insecurity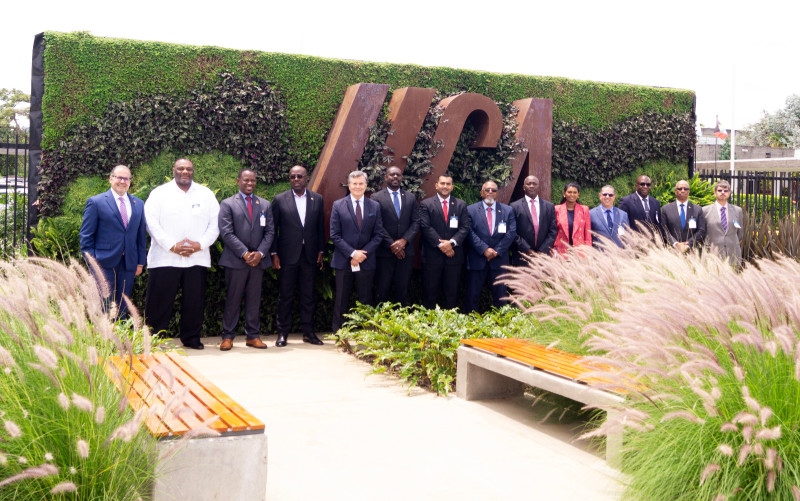 Santo Domingo.- On Tuesday, the Ministers of Agriculture from various Caribbean countries gathered both in person and online at the Inter-American Institute for Cooperation on Agriculture (IICA) headquarters in Costa Rica. The meeting aimed to address the urgent need for increased support to enhance the region's resilience in the face of the climate crisis, improve agricultural productivity, and combat food insecurity.
During the meeting, the ministers emphasized the importance of bolstering the sector's resilience to climate change, boosting productivity to reduce reliance on food imports, and leveraging new technologies to attract younger generations to agricultural activities.
The officials expressed their confidence in the work being carried out by IICA and its various technical cooperation projects in the Caribbean. These initiatives focus on strengthening small farmers, incorporating new technologies, and promoting agricultural resilience, among other goals.
Participating in the meeting were ministers of agriculture from Antigua and Barbuda, Barbados, Grenada, Guyana, Haiti, Jamaica, Saint Kitts and Nevis, Saint Lucia, Saint Vincent and the Grenadines, and Trinidad and Tobago.
Minister Zulfikar Mustapha of Guyana expressed gratitude to IICA for its support in areas such as rice production, climate change, and disease control. He mentioned that the Caribbean Community (CARICOM) countries have set a goal to reduce food imports by 25% by 2025.
Minister Everly Greene of Antigua and Barbuda highlighted the potential of the Caribbean region to work towards food security, despite the associated high costs. He emphasized the need to tap into abundant ocean resources for agricultural water supply.
Manuel Otero, Director General of IICA, assured the ministers that their concerns and needs would be incorporated into the institute's regional roadmap. He reaffirmed IICA's commitment to supporting efforts in reducing food insecurity and addressing the challenges posed by the climate crisis.
IICA highlighted the susceptibility of Caribbean nations to external shocks due to the openness of their economies, as well as their vulnerability to increasingly frequent and severe natural disasters caused by climate change.
According to data from IICA, agriculture in the Caribbean contributes 5.9% to the region's Gross Domestic Product (GDP), with total sector exports reaching $4.26 billion in 2022, while imports amounted to $10.1 billion.
IICA emphasized the potential for the development of bioeconomy activities in the Caribbean and stressed the importance of increasing intra-regional trade within Latin America and the Caribbean.