Bisonó exposes before members of the Diplomatic Corps about investment potential in the Dominican Republic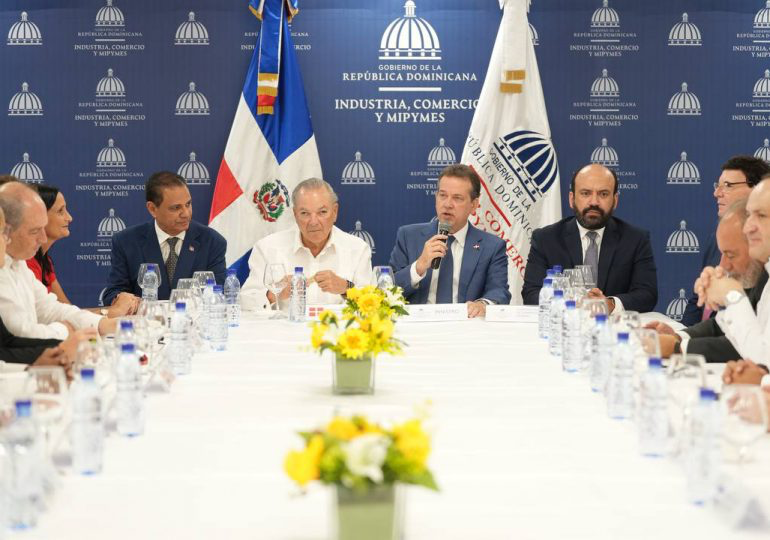 Santo Domingo.- Víctor -Ito- Bisonó, the Minister of Industry, Commerce, and MSMEs (MICM), held a meeting with 24 ambassadors from various countries to present the results of the public policies implemented by the ministry and discuss foreign investment opportunities. The meeting, attended by Frank Rainieri, ambassador of the Sovereign Order of Malta and dean of the Diplomatic Corps, and Julio Brache, president of the Association of Industries of the Dominican Republic (AIRD), aimed to showcase the strengths of the country as an ideal investment destination.
During the meeting, Minister Bisonó expressed his gratitude to the ambassadors for attending and highlighted the government's commitment to creating opportunities through a public-private alliance and a strong institutional framework. He emphasized that the achievements of the MICM under this administration exemplify the power of teamwork and cooperation for the greater common good.
The minister assured the ambassadors that the Dominican Republic is ready to offer the best it has to offer: its people, culture, and a growing economy supported by a favorable business environment, political stability, social development, and a predictable legal framework. He cited the solid growth indicators of the Central Bank, with a 4.9 percent increase in the Gross Domestic Product (GDP), driven primarily by the commercial, industrial, and free zone sectors.
Regarding foreign direct investment, Minister Bisonó mentioned that in 2022, the country received a total of US$4.010 billion, with 24% specifically allocated to strengthening the commercial, industrial, and free zone sectors. He highlighted this as a testament to the confidence investors have in the Dominican Republic's economy and the potential of its productive sectors.
The minister also shared that the country's exports in 2022 amounted to over US$12.390 billion, with products such as gold, medical instruments, devices, and cigarettes being among the main exported goods.
In his remarks, Minister Bisonó emphasized the government's commitment to combat illicit activities. He highlighted the efforts led by the Inter-Institutional Illicit Table, which resulted in the seizure of 84,304 bottles of adulterated alcohol, 101,197 liters of unsafe clergy, and the dismantling of 19 clandestine factories.
The minister concluded by expressing that the initiatives presented during the meeting are just a glimpse of the efforts being carried out nationally to position the Dominican Republic as an ideal benchmark and strategic partner for trade and investment.