Investment to tackle climate change could increase, study finds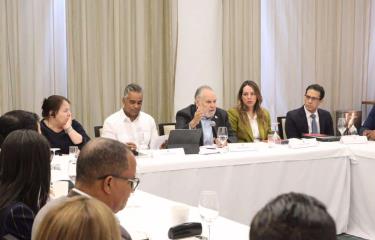 Santo Domingo.- According to a study conducted by the World Bank and the Ministry of Economy, the Dominican Republic will need an additional investment of $3.5 billion for climate change adaptation and mitigation processes, on top of the $18 billion already required for these efforts. The study, expected to be completed by September or October, analyzes the Nationally Determined Contributions (NDC) commitments made by countries to combat global temperature increase, with the Dominican Republic updating its commitments in 2020.
The goal of completing 27% of the NDCs would require the mentioned additional investment. However, achieving deep decarbonization and carbon neutrality by 2050 would necessitate even greater funding. The study also highlights some weaknesses in the adaptation part of the NDC, which is harder to quantify.
Financing for climate-related initiatives is a central theme for COP28, scheduled to take place in Dubai this year. As part of exploring sustainable finance mechanisms, a meeting was held involving various state entities and organizations, including the United States Agency for International Development and the Global Institute for Green Growth. Among the mechanisms discussed was the debt-for-nature swap, where a country's sovereign external debt could be exchanged for funding nature conservation projects, such as the humpback whale sanctuary in Samaná Bay. This exchange is part of an international cooperation program conducted by the Ministry of the Environment.