Energy and Mines signs a contract with the company KEPCO to build and improve electrical substations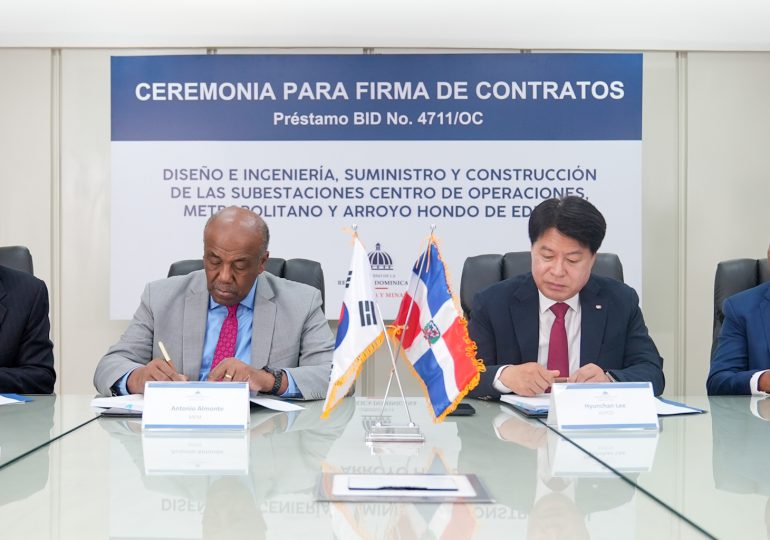 The Dominican Government, through the Ministry of Energy and Mines (MEM) and the Unified Council of Electricity Distribution Companies (CUE), signed a contract with the Korean electricity company, Korea Electric Power Corporation (KEPCO), for the supply, design, and construction of various electrical substations. This agreement is aimed at improving the energy service in the country.
The contract will involve the design, supply, installation, and rehabilitation services for the first package of substations for the Electricity Company of the South (EDESUR). The modern and high-quality substations are expected to contribute to the efficiency of the distribution company EDESUR, which has been working on expanding its operational capacity based on renewable energy sources.
The Minister of Energy and Mines, Antonio Almonte, emphasized that KEPCO's expertise and track record in electricity distribution give the Dominican Republic and EDESUR a guarantee of successful project execution. The project marks a substantial improvement in electrical distribution and is considered the largest investment made in the distribution companies since their founding, with a sum of 155 million dollars for the construction and rehabilitation of substations.
The Korean electric company, KEPCO, expressed gratitude for the opportunity to cooperate with the Dominican Republic and for the improvement of the electricity sector. The signing of this agreement represents a significant step in creating modern substations and enhancing the distribution capacity of electrical companies in the country.