Pável Isa cites keys to elevate the Enriquillo region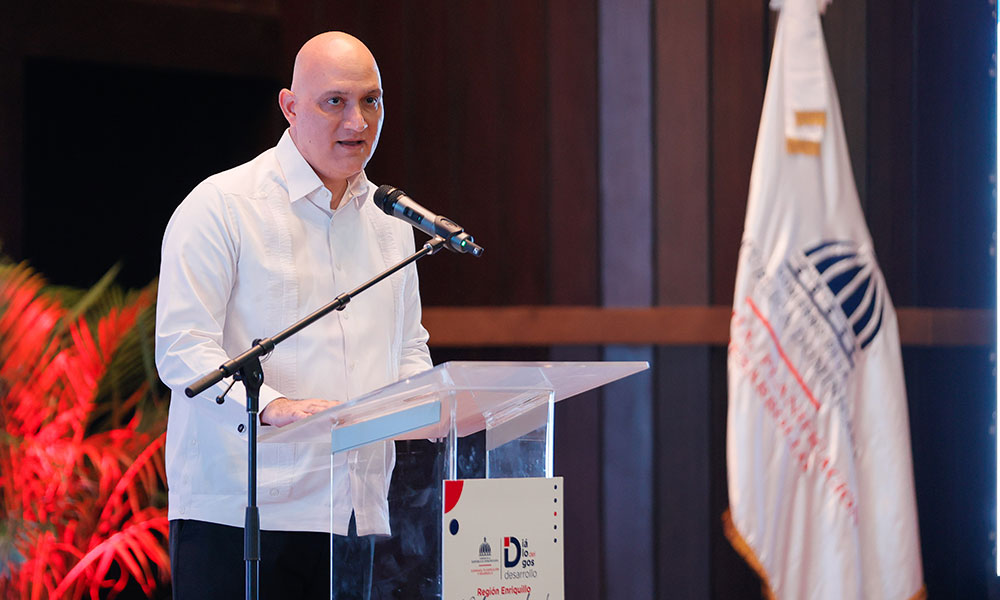 Santo Domingo.- During the Development Dialogues, Pável Isa Contreras, the Minister of Economy, Planning, and Development, emphasized key aspects necessary for the economic and social progress of the Enriquillo region.
One of the primary focuses highlighted by Isa Contreras, an economist and researcher, was the necessity for a robust road infrastructure to efficiently connect the Enriquillo region with markets for products and services. Improved transportation links would facilitate trade and economic growth in the area.
The minister also stressed the modernization of the agricultural sector as a vital step in promoting the development of agro-industries. This modernization should ensure equitable participation of producers in the transformation process, contributing to economic prosperity and social development.
Education was another crucial aspect emphasized by the minister. He underscored the significance of comprehensive development at all levels of education, starting from primary education to technical and university levels. Quality education is essential for equipping the region's workforce with the skills and knowledge necessary to contribute to its growth.
Public security was highlighted as an essential pillar for the development of any territory. A safe and secure environment is crucial for attracting investment, fostering economic activities, and improving the overall well-being of the region's residents.
Isa Contreras also drew attention to water infrastructure, including access to potable water, sanitation, and irrigation. These elements are crucial for progress in the southwestern part of the country. He also emphasized the need to protect and recover hydrographic basins, which remain a significant challenge for the region.
The Development Dialogues event took place at the Autonomous University of Santo Domingo (UASD) and was attended by Vice President Raquel Peña, highlighting the government's commitment to engaging with stakeholders and formulating strategies for the region's development.