President Abinader and his Guyanese counterpart sign agreements on oil exploration and refining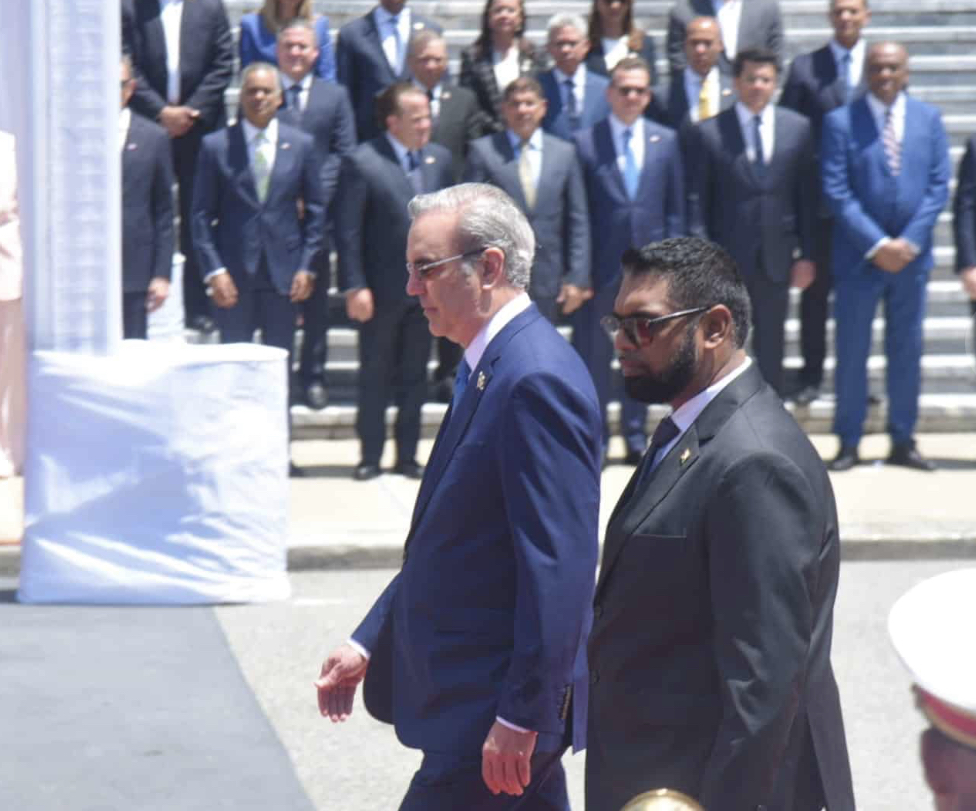 Santo Domingo.- Guyana's President, Mohamed Irfaan Ali, paid an official visit to the Dominican Republic, where he was warmly received by Dominican President Luis Abinader at the National Palace. The purpose of the visit was to sign several agreements related to the exploitation of natural gas. The meeting was attended by Vice President Raquel Peña, First Lady Raquel Arbaje, and eight ministers from the Dominican government.
The two leaders received protocol honors, including salutes, the national anthems of both countries, and held discussions in the presidential office, followed by an extended meeting with their respective delegations in the Governing Council Room.
During the visit, important agreements were signed, including a Memorandum of Understanding between the Export and Investment Center of the Dominican Republic (ProDominicana) and the Investment Office of Guyana. There were also agreements on cooperation in the fields of tourism and oil exploration. The establishment of a petrochemical plant, an oil refinery, joint production of agricultural products like corn and soybeans, and cooperation in the poultry sector were also discussed.
The visit was planned since June of the same year when President Abinader traveled to Guyana with numerous businessmen. President Ali arrived in the Dominican Republic through the International Airport of the Americas and was received by Dominican officials, including the Minister of Foreign Relations, Roberto Álvarez, and the ambassador of the Dominican Republic in Guyana, Ernesto Torres.