Beras addresses the benefits of electric mobility in the Dominican Republic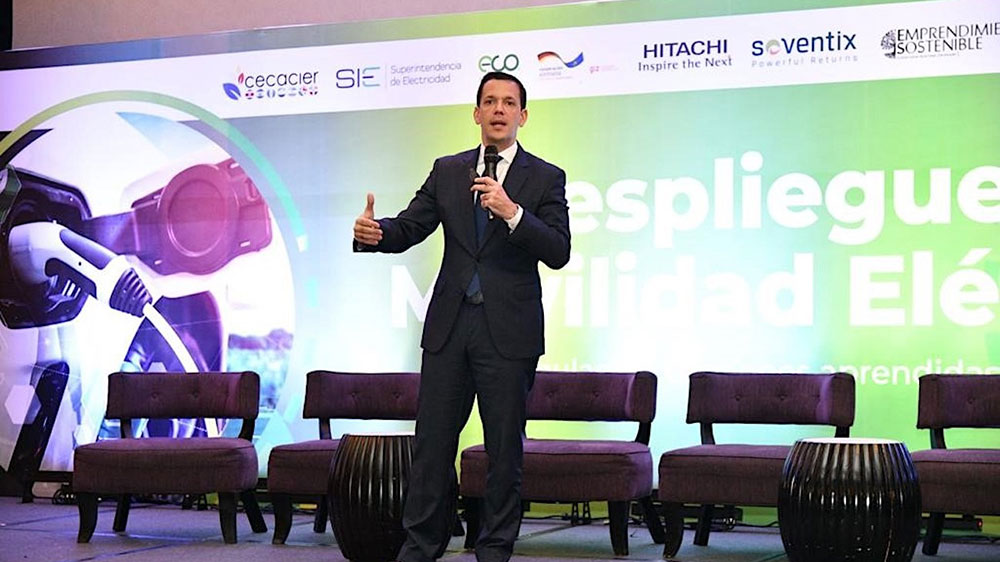 Santo Domingo.- Hugo Beras, the Executive Director of the National Institute of Transit and Land Transportation (Intrant), delivered a presentation on the National Strategic Plan for Electric Mobility, highlighting the gradual advancements that the country has made in this area. He shared his insights during the "Deployment of Electric Mobility" workshop, organized by the Regional Energy Integration Commission (CIER) in collaboration with the Regional Committee for Central America and the Caribbean (cecacier).
Beras, supported by the Superintendency of Electricity of the Dominican Republic, emphasized that the primary objective of the National Strategic Plan for Electric Mobility, in partnership with the Inter-American Development Bank (IDB), is to mitigate greenhouse gas emissions. He also noted the significant symbolic gesture made by the Government of Luis Abinader, who arrived at his inauguration in an electric vehicle, sending a strong message regarding the commitment to sustainable mobility.
During his presentation, Beras highlighted the notable achievements in terms of mobility, particularly the Santo Domingo Metro and the Cable Car system. These elements, integrated within the Integrated Public Transport System (SITP), represent significant ecological and sustainable accomplishments.
Beras elaborated, "We have the cable car in Santo Domingo; The one in Los Alcarrizos was recently inaugurated and we are strengthening and expanding the capacity of the Metro. Additionally, in the coming months, the Government will inaugurate the cable car and monorail in Santiago de los Caballeros." He further noted that as part of promoting electric mobility, the government is planning to establish the country's first electric bus corridor in the Colonial Zone. This corridor will feature a circuit of electric buses designed to enhance sustainable transportation.
The discourse highlighted the commitment of the Dominican Republic to embracing electric mobility as a pivotal strategy for environmental preservation and advancing a greener future for the nation.