Dominican Republic among Latin American countries with cheapest basic food basket products per unit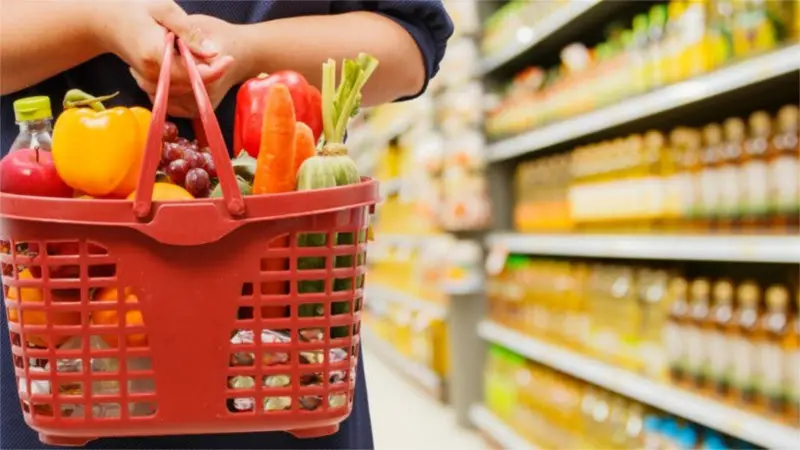 Basic Food Basket (External source)
Santo Domingo.- The Dominican Republic is currently among the Ibero-American countries with the lowest prices per unit for the main products of the Basic Food Basket (CBA), according to a recent survey.
According to the survey prepared by counterpart consumer protection agencies of Ibero-American countries, among which is the Dominican Republic, "Paraguay and Brazil are in the first places with the most affordable prices for these foods, followed by the Dominican Republic, which is in third position."
It was also determined that of the 35 essential (basic) foods that were monitored and are compatible among the Ibero-American countries, in the Dominican Republic, it is possible to acquire the total of these units at a more affordable price than the rest of the Ibero-American countries, only surpassed by Paraguay and Brazil, respectively.
The results of the research were announced by the executive director of the National Institute for the Protection of Consumer Rights (Pro Consumidor), Eddy Alcántara, who said that the fourth position is occupied by Panama, followed by El Salvador, Bolivia, Honduras, Mexico, Ecuador, Nicaragua, and Peru.
The survey also establishes that these 35 foods have a higher cost in Argentina, Costa Rica, Guatemala, Colombia, Chile, and Uruguay, respectively.
Eddy Alcántara
The communication indicates that countries belonging to the Ibero-American region that currently has a "sui generis" political system were excluded from this survey, which made it impossible to access the information data from the consumer protection agencies of those countries.
Among those compatible products among the Ibero-American countries that have been compared in their unit prices using the U.S. currency as a reference are soybean oil, rice, fresh chicken, beef, pork, ground beef, pork ribs, fresh pork chop, green beans, red beans, eggs, spaghetti, salami, whole oatmeal, cream sugar, and white sugar.
Also white bread, whole wheat bread, tomato paste, ground salt, powdered milk, liquid milk, evaporated liquid milk, white cheese, yellow cheese, cubanela bell pepper, bell pepper, super select garlic, red onion, salad tomato, potato, yucca, green plantains, carrots, among others.