Project to extend exemption from IPI payment to people over 65 years of age would lower RD$90 million to collections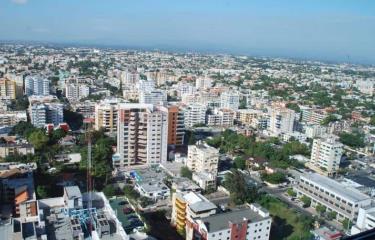 Santo Domingo. If a bill aimed at amending the exemption from the Real Estate Tax (IPI) is approved, the government's revenue could be reduced by 90 million pesos, as taxpayers aged 65 and older would no longer contribute 1% on 82,745 properties. This constitutes 2.5% of the total collection for the tax and 0.01% of the overall revenue.
The bill was submitted to the Chamber of Deputies on August 17 by Omar Fernández, a legislator from the Fuerza del Pueblo party. Fernández highlighted that the proposal's intent is to alleviate the financial burden on older adults who rely on rental income while incurring significant expenses for care, health, and medication.
The Real Estate Tax (IPI) is an annual tax levied on the real estate assets of individuals and trusts. The bill suggests that properties with a value under 9,520,861 pesos, properties owned by those over 65 and used as their primary residence, those in agricultural areas, and properties of first-time buyers in designated tourism promotion areas would remain exempt.
According to the bill, there are 10,218 taxpayers aged 65 and older who collectively own 82,745 properties subject to this tax.
In 2022, the General Directorate of Internal Taxes (DGII) collected 4,437.4 million pesos through the 1% IPI rate, marking a 6.3% increase compared to the previous year and a 55% increase compared to 2020's collection of 2,857.4 million pesos. Over the past decade, the government has amassed a total of 25,774.4 million pesos from IPI collections, positioning it as the third-largest contributor to property tax revenue, as per DGII statistics.
This tax is paid in two semi-annual installments, with the first payment due within 10 days of the deadline for filing the Sworn Statement on March 11, and the second on September 11. The proposed bill seeks to provide additional exemptions for eligible taxpayers aged 65 and older, potentially impacting the government's revenue from this tax.