Agricultural food supply could be affected in the next few days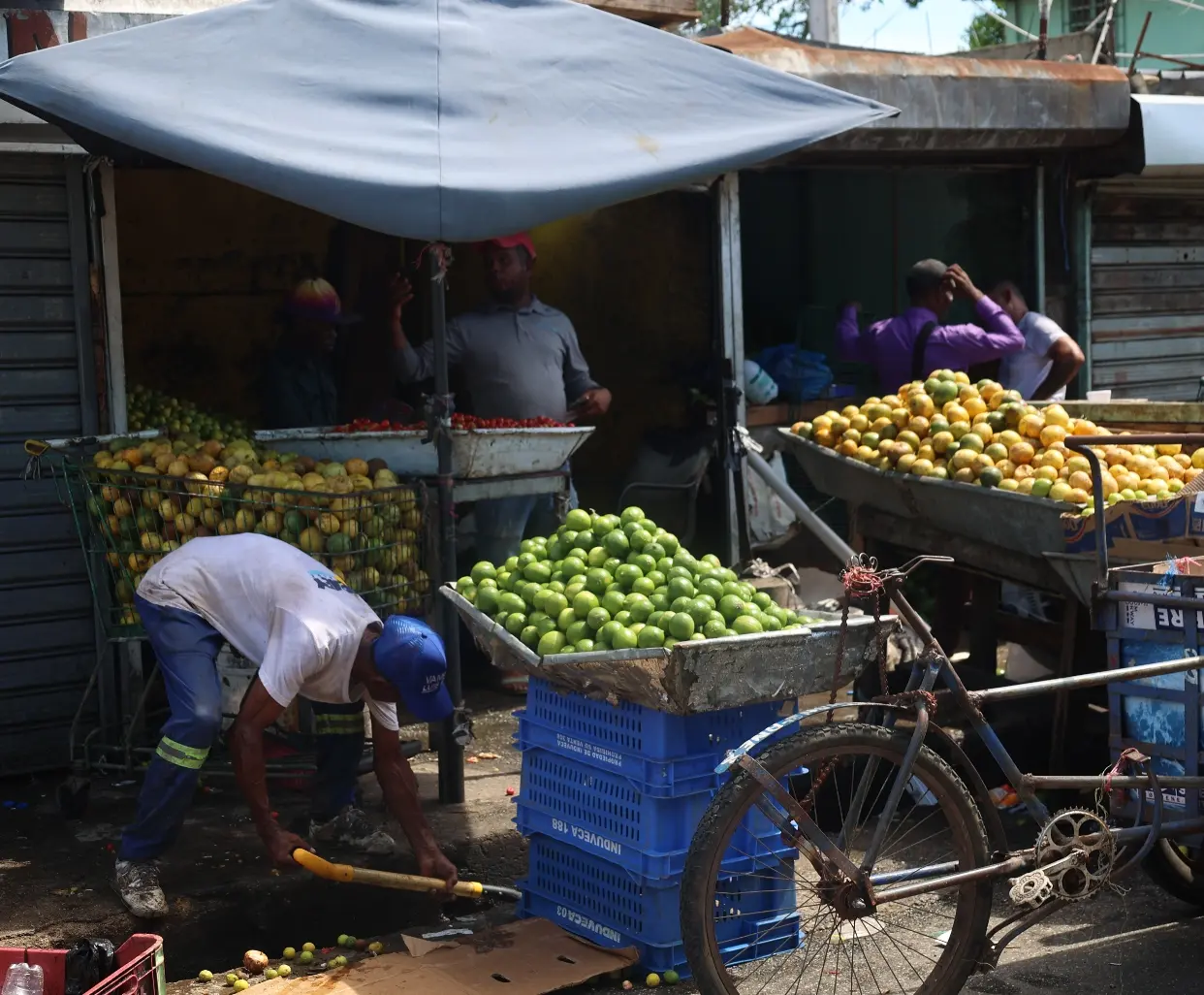 Yesterday the Mercado Nuevo was operating with few products. Arlenis Castillo
Yesterday, only 20 trucks entered the Mercado Nuevo when receiving about 300 on Mondays and Thursdays is normal.
In the next few days, the supply of agricultural products for Greater Santo Domingo could be affected because not enough products are entering the Mercado Nuevo de Villas Agrícolas because of the effects of the storm Franklin on transportation and production.
Although yesterday operations resumed at the Mercado Nuevo, the quantities of products offered were minimal because little merchandise entered the market on Thursday.
The products sold were those the market received last Monday, according to vendors consulted, who also added that their goods were few due to the two days with practically no market operation.
According to the president of the Federation of Traders of Mercado Nuevo, Miguel Minaya, yesterday, only 20 trucks with different products entered the market when it is customary to receive about 300 on Mondays and Thursdays.
"Today we made a tour of the market to see which products entered and which did not, but I can tell you that very little came in. Only 20 trucks here at Mercado Nuevo," he said.
Minaya said it is now time to evaluate the magnitude of the damage caused by the storm, mainly on the country roads that allow access to the different farms.
"Everything will depend on how the access to these farms is, because most of the products are grown in fields where the farms are reached through country roads," he said.
He foresees that the supply situation for the New Market would be normalized in about two weeks after evaluating and establishing the damages left by the storm last Wednesday.
He indicated that the market would be selling the products that arrive from the provinces where the rains of Franklin did not cause damage and recalled that the market is also of agro-industrial production.
"There are areas such as Moca, where cassava and plantains come from, that did not get as much rain and so the market will continue to function," added Minaya.
Yesterday morning, the Minister of Agriculture, Limber Cruz, offered a preliminary balance on the impacts of Tropical Storm Franklin on agriculture, specifying that the province of Azua has been, according to reports, the most affected in agricultural matters. He said that they were informed that there were about three thousand banana plantations affected.