Program to eliminate disused cables to be initiated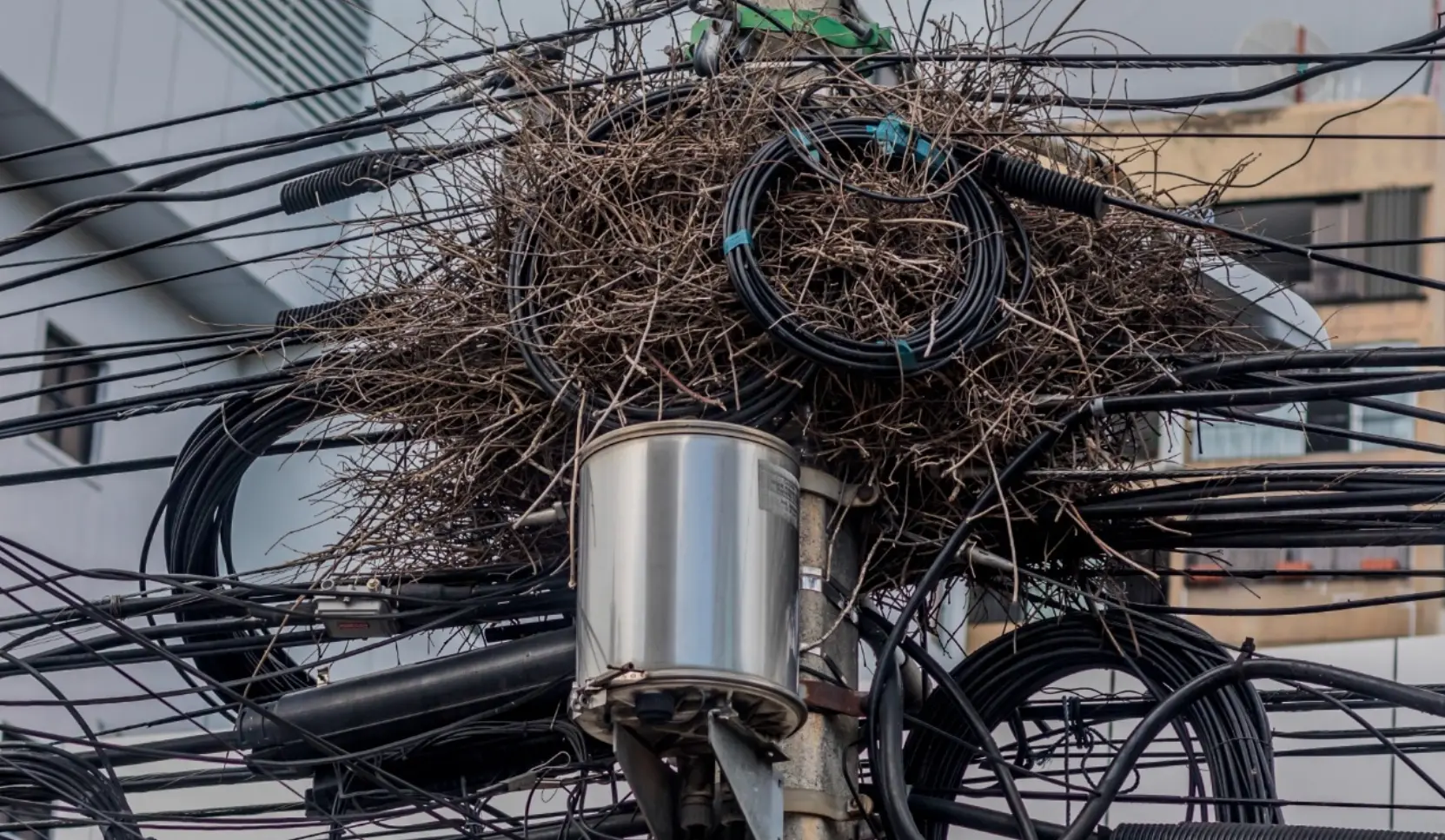 It seeks to eliminate the visual pollution of the city, which detracts from its beauty.
It was initiated by the City Council of the National District, is now managed by Indotel, and will be extended to the Santo Domingo and Santiago provinces.
The Dominican Government will initiate a program to eliminate unnecessary and unused cables from electricity and telecommunication service poles and bury them underground to reduce visual contamination for people and prevent them from coming loose and causing damage during rains and storms.
The investment amount of this program is still unknown, but it will bring together more than ten public institutions and private telecommunications companies to solve this problem. In a meeting with journalists last Monday, President Luis Abinader said that unnecessary cables would be eliminated. The necessary ones will be buried, and they hope that, in general, the incorporation of so much cabling will be eliminated with the expansion of fiber optics.
He added that this project also goes hand in hand with other sewerage projects in Greater Santo Domingo that seek to make it more efficient and improve storm drainage.
This project is an initiative of the City Council of the National District, which works with the Dominican Institute of Telecommunications (Indotel), and is called Plan Against Visual Pollution by Wiring. Initially, it was only for the National District, but now it will be extended to the provinces of Santo Domingo and Santiago.
A pilot plan has already been initiated by the City Council of the National District and the service providers in the Serallés sector of the National District. The intervention in its first phase will cover an area of 4.34 square kilometers between John F. Kennedy, Winston Churchill, 27 de Febrero, and Ortega y Gasset avenues, according to Indotel data.