Dominican Republic and Cuba agree to expand agenda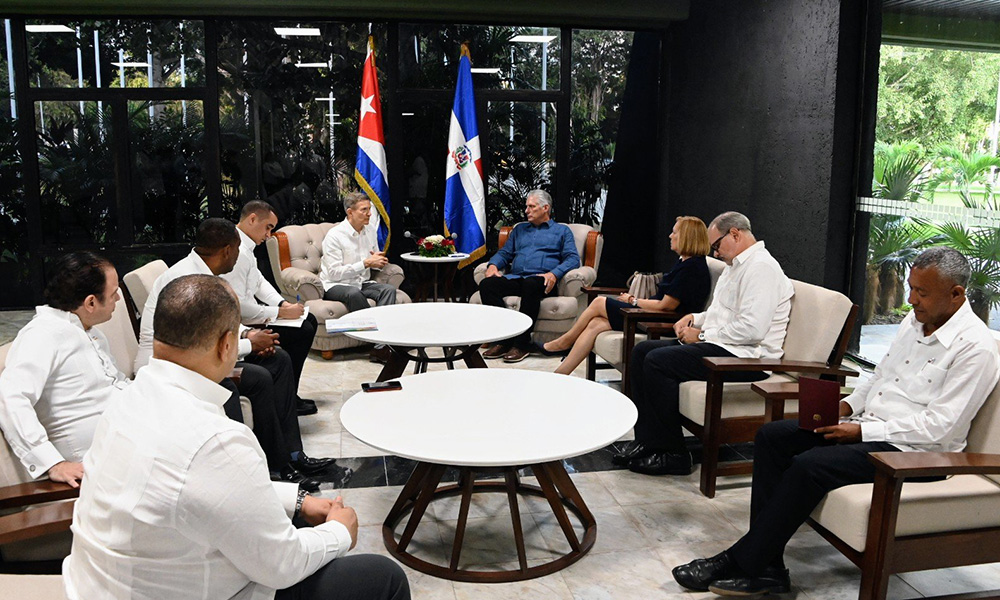 Santo Domingo.- The delegation from the Ministry of Foreign Affairs, led by Foreign Minister Roberto Álvarez, has concluded its official visit to the Republic of Cuba. During the visit, various meetings and work visits took place, focusing on identifying bilateral cooperation projects, enhancing commercial exchanges, and fostering collaboration to benefit both nations.
One of the key highlights of the visit was a meeting with Cuban President Miguel Díaz-Canel Bermúdez. During this meeting, the Dominican delegation expressed their interest in strengthening cooperation with Cuba across several critical sectors, including biotechnology, science, agriculture, education, the pharmaceutical industry, and healthcare. These collaborations are seen as crucial for the advancement and development of both nations. President Díaz-Canel, in turn, expressed the Cuban government's commitment to leveraging existing potential to further deepen bilateral ties.
The visit to Cuba is part of the Dominican Republic's broader strategy to strengthen relations with Caribbean nations. The agenda included separate bilateral meetings with the Cuban Foreign Ministry, led by Vice Minister Josefina Vidal, representing Foreign Minister Bruno Rodríguez Parrilla, and with the Vice Prime Minister and Minister of Foreign Trade and Foreign Investment of Cuba, Ricardo Cabrisas Ruiz. Among the topics discussed were the steps required to implement the Cooperation Framework Agreement between the Dominican Republic and Cuba, signed in 2019 and enacted in 2022. These discussions also covered the formation of various working groups that will address aspects such as trade, investment, education, research, and more, as part of the comprehensive agreement.