British Motors launches new MG ONE and MG Marvel R 2024 models in the Dominican Republic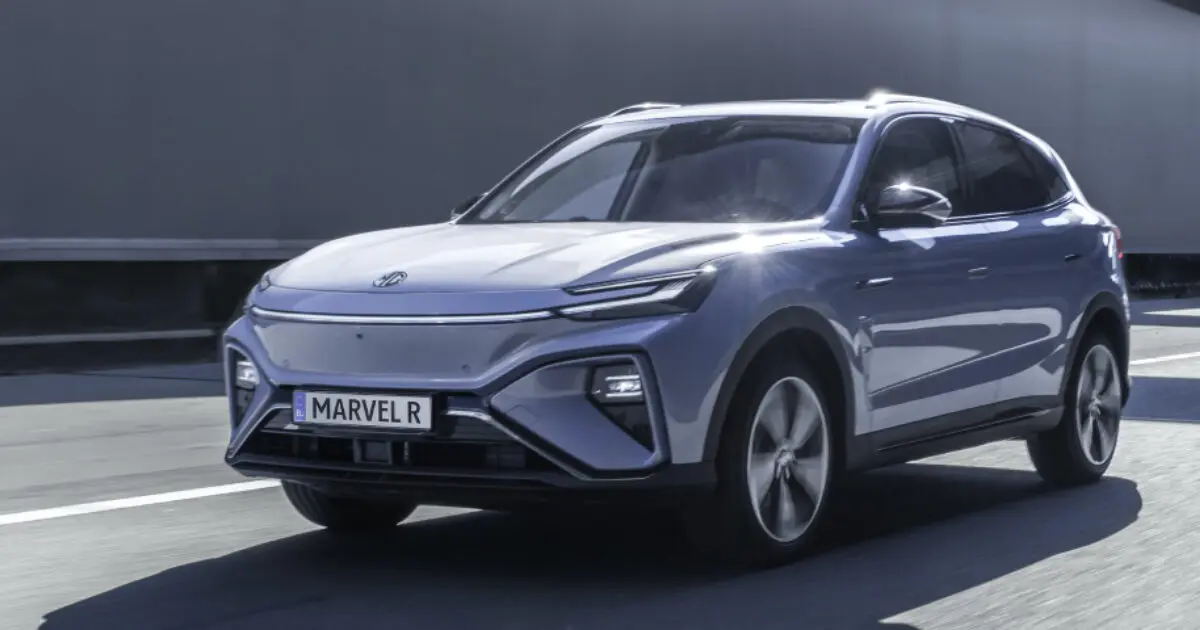 Among friends, clients, and press relations, British Motors, an automotive company with over 75 years in the automotive sector, launched its new models, MG Marvel R and MG ONE 2024, in the Dominican market.
MG Marvel R: 100% electric
The new MG MARVEL R has a futuristic expression, adopting a new concept of intelligent electric design with an elegant exterior, spacious and premium, designed for drivers who value design, technology, versatility, and safety. It has a coupe-like body, a front LED light band, and arrow-shaped LED taillights.
It should be noted that the interior design is spacious and comfortable, with a 19.4″ touch screen with Apple Carplay and Android Auto, a 12.3″ digital instrument panel, Voice Commands* + wireless cell phone charger, and panoramic sunroof—MG Pilot active assistance, 360 camera + reverse sensors, and seven airbags.
This vehicle has two rear engines powered by a lithium-ion battery in a central position with a battery bank of 72.2 kWh capacity. It develops a maximum power of 137 kW / 185 horsepower (hp) and 410 Nm of torque. It offers a homologated range in WLTP cycle of up to 402 kilometers with an estimated average consumption of 19.4 kWh per 100 kilometers and a fast charge of 5~80% in 43 min. The MG Marvel R features a regenerative braking system that can confidently travel long distances, using the most cutting-edge electric technology for maximum range and performance.
MG ONE
It is the ideal vehicle for modern urban use. It offers personalized innovations and a distinctive personality. The MG ONE surprises with its 3-in-one display composed of a 5.4″ digital control panel coupled with a 7″ virtual instrument panel and a 12.3″ touch screen. It is compatible with Android Auto® and Apple CarPlay® and can enjoy music and favorite apps like Waze, Google Maps, and Spotify.
It has a 1.5 turbo engine with CVT transmission reaching 168 hp. The MG ONE has six airbags, in addition to active safety systems such as Adaptive Cruise Control, Slow Traffic Assist, Lane Departure Warning, Intelligent High Beam Control, Blind Spot Detector, Rear Cross Traffic Assist, and Door Opening Warning, ensuring the safety of both driver and passengers through the MG Pilot Safety System.
This vehicle has premium equipment, electric leather seats, pilot and passenger seats, and a large retractable electric panoramic roof. It has 225/50/R19 tires, 360 HD Camera + Reverse Sensors, a wireless cell phone charger, push-button ignition, keyless entry, and a leather-wrapped steering wheel.

About British
British Motors was founded in 2011. It is a company of the Pellerano Group with more than 75 years of experience in the passenger and commercial vehicle sector, which has a wide trajectory at a national level in the distribution and commercialization of vehicles. It has a team of qualified and continuously trained people to offer a service with the highest quality standards.
Likewise, the company is characterized by the availability of a large inventory of parts for the different models of vehicles imported under the MG brand. The brand has a warranty of six (6) years or one hundred and twenty thousand kilometers (120,000 km), and maintenance services must be performed every 10,000 km or once a year, whichever comes first. And in the electric vehicles part has a warranty on the battery bank of eight (8) years or one hundred and sixty thousand kilometers (160,000 km), whichever comes first. This is to satisfy the requirements that its customers may have.