Remittance flows to the Dominican Republic grow 3.9% in 2023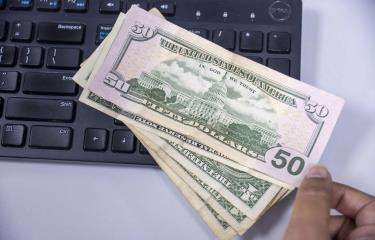 The Central Bank of the Dominican Republic (BCRD) has reported that for the first eight months of 2023, remittances received have amounted to $6,769.9 million, marking a 3.9% growth compared to the same period in the previous year. This growth aligns with the projection of exceeding $10 billion by the end of the year.
Specifically, in August, remittances reached $860.6 million, reflecting a 1.4% increase compared to August 2022. However, this figure is $28.8 million less than what was received in July this year when remittances totaled $889.4 million.
The BCRD attributes the behavior of remittances to the economic performance of the United States, as 84.0% of formal remittance flows in August, approximately $643.6 million, originated from the United States. Factors contributing to this include a low general unemployment rate of 3.8% in the U.S., similar to levels observed before the pandemic. Additionally, the non-manufacturing purchasing managers index (PMI) of the Institute of Supply Management (ISM) registered a value of 54.5 in August, indicating the sustained expansion of the services sector, where a significant portion of the Dominican diaspora resides.
The BCRD also highlighted the receipt of remittances from other countries in August, such as Spain, which contributed $45.5 million (5.9% of the total). The National District received 36.0% of remittances in August, followed by the provinces of Santiago and Santo Domingo with 13.7% and 9.0%, respectively. More than half (58.7%) of remittances are received in metropolitan areas.
Looking ahead, the BCRD anticipates continued significant flows of remittances, exports, tourism income, and foreign direct investment throughout 2023. These inflows will continue to influence the relative stability of the exchange rate, with international reserves reaching $15,833.5 million at the end of August, representing 13.2% of GDP and about 5.9 months of imports, exceeding international organization recommendations.