IDAC and expert from the European Union evaluate environmental policy and quality management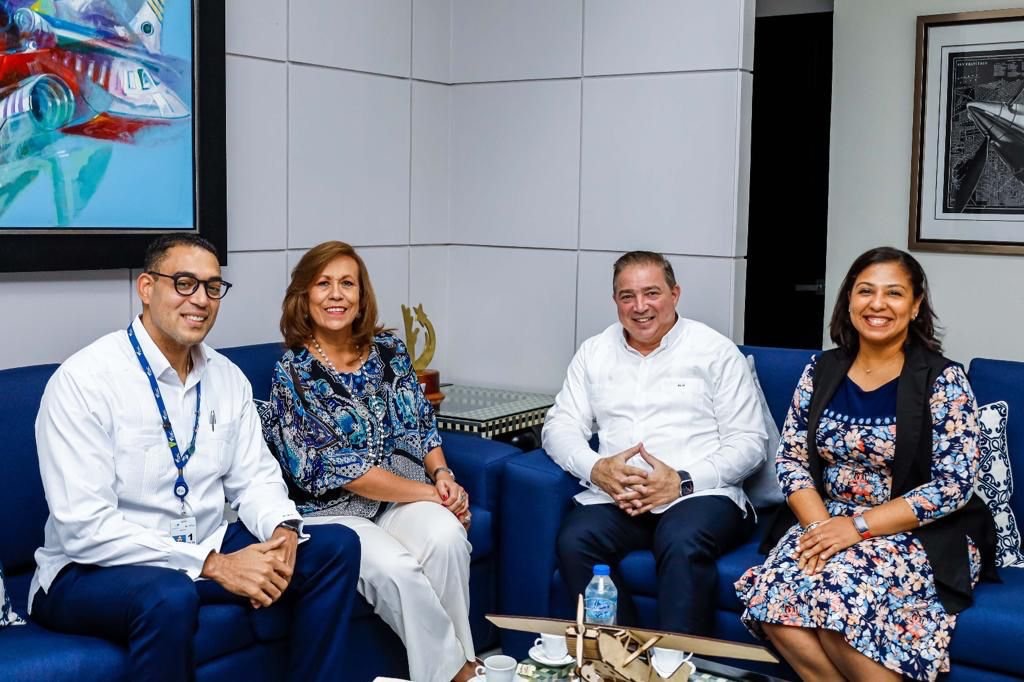 Santo Domingo.- Verónica García Malo, an expert on the CORSIA Project (Carbon Compensation and Reduction Plan for International Aviation), recently met with the director of the Dominican Institute of Civil Aviation (IDAC) and members of its sustainable development team to assess environmental programs and quality management compliance processes.
During the meeting, one of the key objectives discussed was the acceleration of the accreditation process for a CO2 emissions verification entity within the Dominican state. IDAC Director Héctor Porcella announced this as a priority on the agenda.
Also present at the meeting were Miguel Amaury Mejía, the deputy director general in charge of the Sustainable Development Directorate, and Judit León, the management coordinator. They provided updates on the technical aspects discussed.
Topics covered during the meeting included carbon reduction measures for international aviation, compliance with the Conformity Assessment Body OVV-001, quality management systems, the NORDOM-ISO 14065:2013 standard, and criteria and policies from the Dominican Accreditation Organization (ODAC) for verifications of greenhouse gas declarations within the scope of the evaluation.
Verónica García Malo will continue to evaluate whether the verification company representing the Dominican State meets the requirements set by the CORSIA scheme and has the potential to become an accredited verifier. The goal is to ensure that the verification entity aligns with CORSIA's standards and criteria.