Interannual inflation rose to 4.27% in August in the Dominican Republic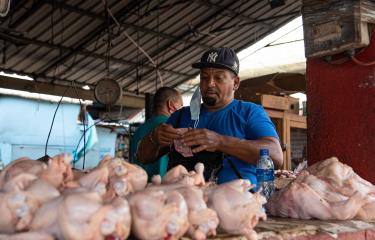 The Central Bank of the Dominican Republic (BCRD) has released its latest report on inflation for August 2023. The consumer price index (CPI) experienced a monthly increase of 0.52% in August. This brought the annual inflation rate, measured from August 2022 to August 2023, to 4.27%. This rate falls within the target range of 4.0% ± 1.0% set by the monetary program.
The report emphasizes the effectiveness of the Central Bank's monetary policy in maintaining price stability within the established objective. It also highlights that the Dominican Republic's interannual inflation rate is among the lowest in Latin American countries, showcasing the country's successful efforts in managing CPI variation within target ranges.
The underlying inflation rate for August 2023 stood at 4.82%, also within the target range of 4.0% ± 1.0%. This rate has shown a downward trajectory in recent months, averaging a monthly variation of 0.32% over the past seven months. This trend is expected to continue, providing room for implementing monetary stimulus measures authorized by the Monetary Board.
The downward trajectory in underlying inflation allows for further initiatives to promote a decrease in bank interest rates, expand credit to the private sector in the national currency, and support productive activities and economic growth.
The report also breaks down the variation in prices by different categories. The Food and Non-Alcoholic Beverages group had the most significant contribution to inflation in August, with a 1.27% increase, driven by price increases in items like fresh chicken, green bananas, potatoes, eggs, and sugar.
Other groups, such as Education, Transportation, Housing, and Miscellaneous Goods and Services, also had impacts on inflation, with varying rates of increase.
The Central Bank's report underlines the importance of effective monetary policies in managing inflation and ensuring price stability in the Dominican Republic, ultimately contributing to a healthy economic environment.