Merchants support President Abinader's decision to completely close the border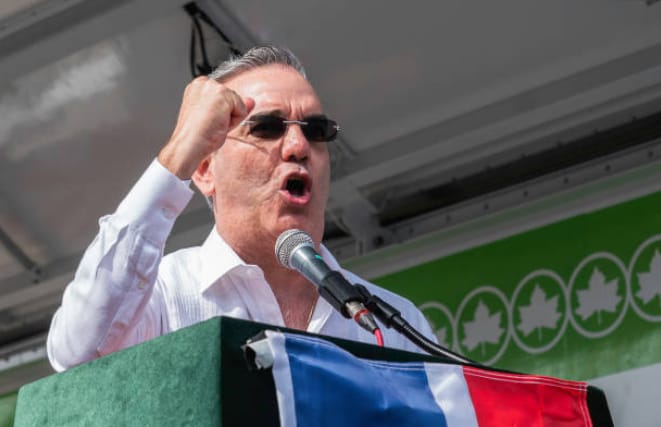 Santo Domingo.- The National Union of Retail Merchants announced its unwavering support for President Luis Abinader's recent decision to close the border completely. This move comes in response to the crisis unfolding on the Haitian side due to the construction of a canal intended to divert the course of the Massacre River, which serves as a natural border.
Martina Ventura, William Lantigua, and Milcíades Tejada, representing the retail sector, commended the president for taking the right step in the face of provocations from a group of Haitian businesspersons determined to proceed with the construction, even though it violates established agreements between both nations. They emphasized that the retail sector in the Dominican Republic fully stands behind this measure.
These leaders expressed their willingness to make sacrifices for the sake of supporting the president's actions, much as they did during the challenging times of the pandemic. They recognize that this issue profoundly affects the country and commend President Abinader for addressing it with courage and dedication.
Furthermore, they asserted that Dominicans will always stand united in safeguarding national sovereignty. At the same time, they called upon opposition political leaders to exercise common sense and avoid politicizing the matter.