Reef Jet Airlines to fly from Punta Cana to Santiago, Pedernales and other tourist resorts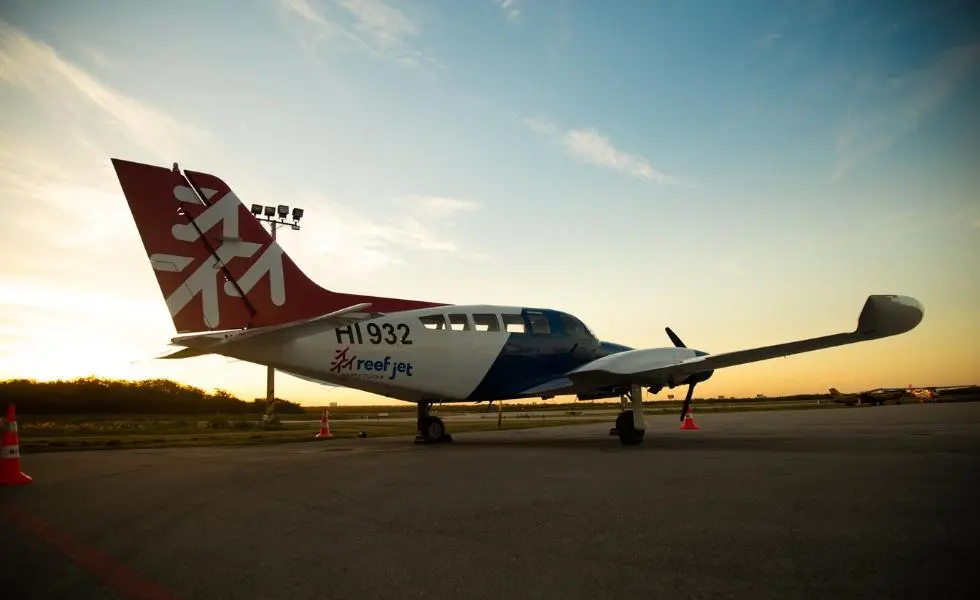 Reef Jet Airlines seeks to contribute to the multi-destination offer as part of the State's policy to promote a country with a wide offer.
Punta Cana, DR.- Connecting Punta Cana with Santiago, Pedernales, and Samaná is the business bet developed by the airline Reef Jet to contribute to the multi-destination offer in the country through domestic flights.
Geraint María Barrot, Director of Operations of Reef Jet, explained that after a market survey, they saw the need to create a route that connects Punta Cana with Santiago since, in this northern city, there is a class that represents the second largest issuer of local tourism in the Dominican Republic.
Next Friday, September 29, Reef Jet will inaugurate the first flight from the Punta Cana International Airport to the Cibao International Airport.
He added that in only 50 minutes, both destinations will be linked by air on commercial flights.
He emphasized that Reef Jet seeks to provide an experience more than a flight since its services are offered through tour operator agencies, which provide passengers the options of excursions ranging from visits to thermal spas, cultural routes, and gastronomic experiences, among others.
Barrot highlighted the airline's interest in contributing to the multi-destination offer that is part of the State's policy of promoting a country with a vast cultural, gastronomic, religious, and adventure tourism offer, among other modalities.
He indicated that Reef Jet has excursion flights to Pedernales and Samaná, where it transports a significant number of foreign tourists.
The director of operations further explained that the aircraft that will perform the service are two Cessnas with a capacity of nine passengers. The company is certified by the IDAC and has trained personnel.