12 new free zone companies approved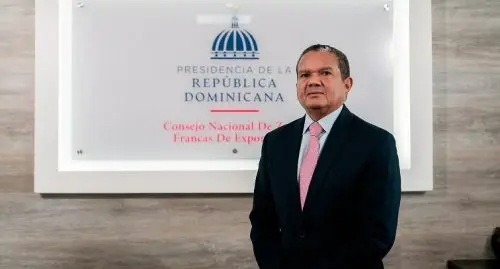 Daniel Liranzo
The Board of Directors of the National Council of Free Export Zones (CNZFE) approved the permits for installing 12 new free zone companies, which will generate 1,603 direct jobs in different locations of the national territory.
Also approved was the permit to install an industrial park, with an estimated investment of RD$167 million, expected to generate 1,209 direct jobs in the province of Santo Domingo.
This ordinary session was presided over by the vice-minister of Free Zones and Special Regimes of the Ministry of Industry, Commerce and Mipymes (MICM), Johannes Kelner.
For his part, the executive director of the CNZFE, Daniel Liranzo, informed that with the start-up of these new companies, an investment of more than RD$618,350.4 million is projected, which will significantly impact the national economy.
Liranzo announced that these new companies would be dedicated to offering call center services, manufacture of aluminum doors and windows, manufacture of suitcases, textile manufacturing, and tobacco processing, among other productive activities.
These companies will be located in Santo Domingo, Santiago, Duarte, and Puerto Plata. Liranzo added that to date, the free zone sector has more than 196,000 direct jobs, thus demonstrating the capacity of this industry to create sources of formal and quality jobs for all.
He highlighted that the sector experienced a 2.5% growth in export value in the last eight months, registering US$5.4 billion in exports.