Unemployment is 4.7 percent, lowest in years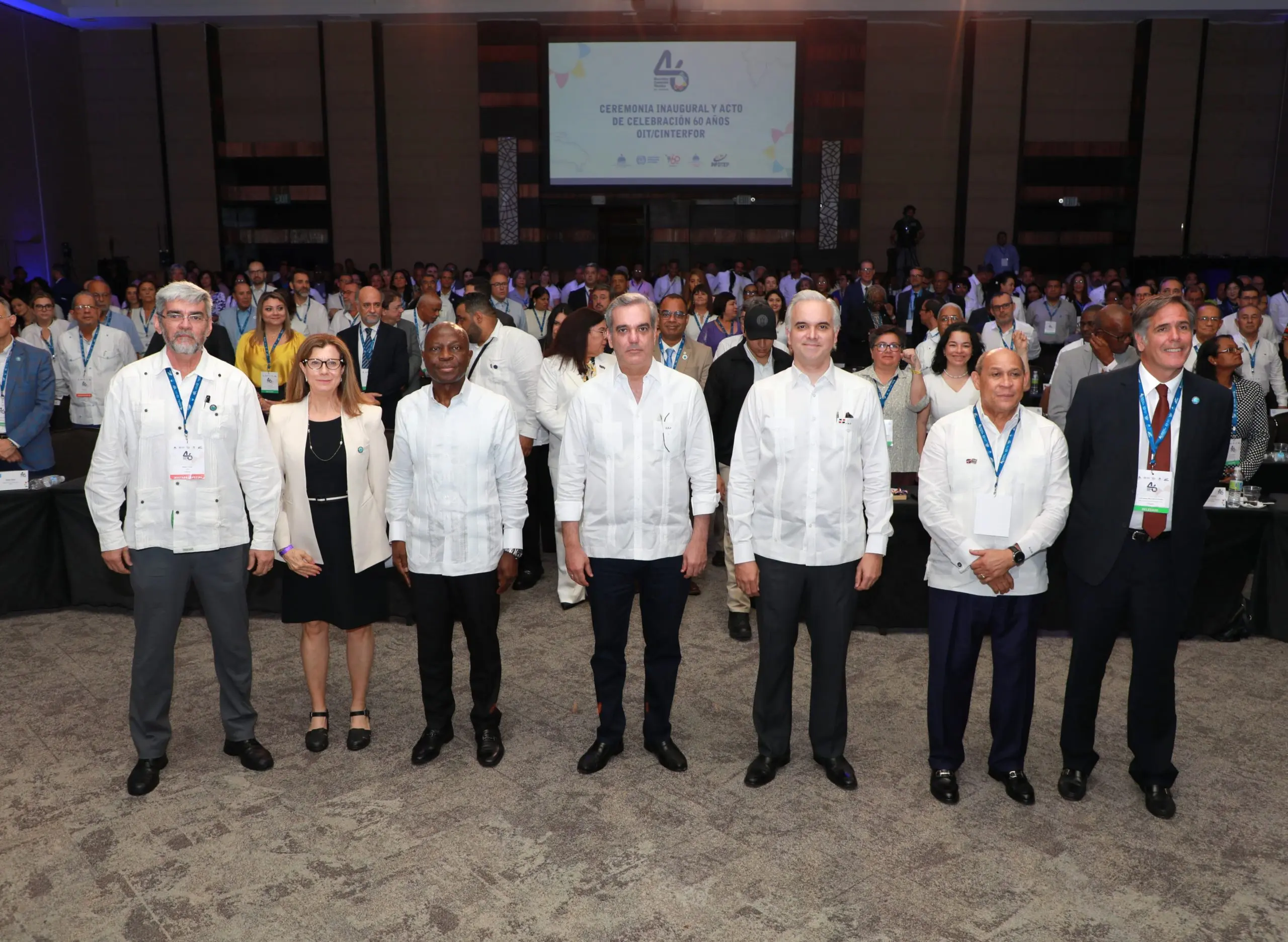 Punta Cana, Higüey.-  The president, Luis Abinader, stressed that unemployment is 4.7%, the lowest figure in recent years. And that in 2022, 34 % of the new ones were young people in their first job.
He stated that the nominal minimum wage has increased 43 % after two wage hikes, and the absolute minimum wage, discounting inflation, rose 21 percent from August 2020 to October 2023. He said this has boosted the average salary of the entire economy.
The president offered these details while delivering the inaugural speech at the 46th ILO-CINTERFOR Technical Commission (RCT) meeting held in Punta Cana. This event brings together representatives of over 50 technical vocational training institutions from 27 countries.
Abinader called for South-South collaboration among the members participating in the meeting to strengthen training in the branches of technology, as this is the key to increasing productivity and generating more employment.
He highlighted that in 2020, the National Institute of Technical Professional Training (Infotep) had only seven facilities, and today, there are 38 throughout the country, which he considered a revolution since more than two million workers are trained in technical careers and courses. He congratulated Infotep for hosting this ILO-CINTERFOR meeting because it promoted technical and professional training.
At the event, the director general of the International Labor Organization (ILO), Gilbert F. Houngbo, explained that developing competencies and learning skills are fundamental for workers to adapt to changes in technology and the requirements of companies. These are essential to building resilience in businesses, labor markets, and workers in the Americas. He indicated that policies are needed for people to develop their skills further.