In Haiti they are considering formulas to avoid depending on Dominican products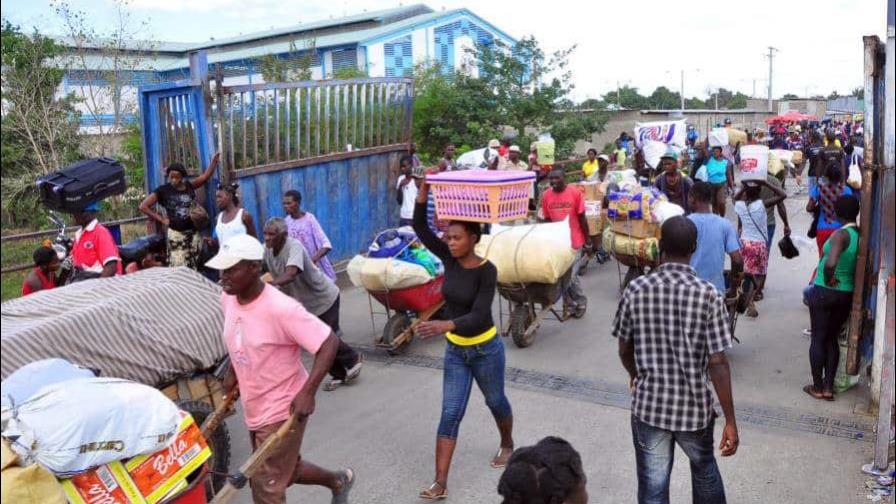 Haiti.- With the border closed for the second consecutive day due to the decisions of neighboring countries, Haiti is actively seeking solutions to reduce its dependence on imports from the Dominican Republic.
The Haitian Secretary of Commerce has organized a series of meetings with business leaders and importers, with the cooperation of Mexico, to explore options for replacing food imports from the Dominican Republic in both the short and long term.
One of the initial measures under consideration is to boost local egg production. Haiti aims to increase its domestic egg production capacity and insists that Dominican poultry exports meet international regulatory standards.
Michel Chancy, former Secretary of State for Animal Production, emphasized the need to revitalize egg production within the country. He believes that with proper infrastructure and government support for local producers, Haiti can recapture a significant share of the egg market within the next two years.
Chancy, who is a veterinarian, acknowledged that the closure of the largest egg-producing company had posed challenges. However, he pointed out that other producers are still in operation and are currently supplying the market following the border closure imposed by the Dominican Republic.
According to Chancy, Haitian producers have the potential to compete with Dominican egg exports, even if the border reopens. He emphasized the importance of enforcing health standards when importing fresh food. Currently, Dominican eggs enter Haiti without proper authorization and packaging that complies with international standards. International food trade regulations require that fresh products, including eggs, adhere to specific health procedures, such as indicating the farm of origin and the laying date on packaging, which Dominican eggs do not currently meet.