The IMF reduces growth projection for the Dominican economy and makes recommendations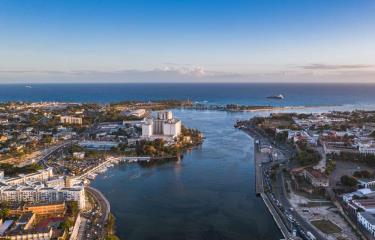 Santo Domingo.- The International Monetary Fund (IMF) has revised its growth projection for the Dominican Republic's economy in 2023 to 3%, down from its previous estimate of 4.2% in April. The IMF recommends that the country focus on improving credibility, enhancing the business climate to boost productivity, strengthening government management and social safety nets, and implementing reforms in the electricity sector.
The IMF also suggests that the Dominican Republic should work on broadening the tax base to achieve sustainable revenue increases, which would facilitate fiscal consolidation in the medium term.
Despite this lower growth projection, the IMF notes that the services sector in the Dominican Republic has shown resilience, supported by strong remittances, which has helped mitigate the economic impact.
The IMF's outlook for the Dominican Republic's economy in 2024 is more positive, with a projected growth rate of 5.2%. The government itself had estimated a 3% growth rate for 2023 in August, after revising down earlier projections.
The IMF highlights the importance of monitoring and strengthening prudential measures and supervisory tools in the banking sector to ensure its soundness in the Central America, Panama, and Dominican Republic (CAPRD) region.