US concerns over Dominican Republic investment climate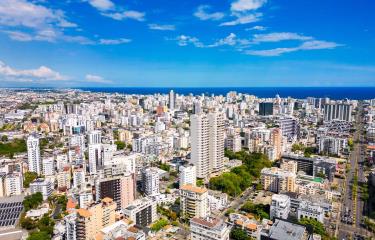 Santo Domingo.- While the Dominican Republic continues to attract substantial foreign direct investment in the Caribbean and Central America, a recent U.S. report highlights "numerous systemic problems" voiced by investors affecting their financial decisions. Published by the State Department, the report points out issues such as the lack of clear and standardized competition rules and the inconsistent and lengthy administrative and judicial decision-making processes. Investors also express concerns about transparency issues and the poor implementation of existing laws in the Dominican Republic.
The U.S. acknowledges the efforts of the current Dominican Government, led by President Luis Abinader, to address these challenges and commends the country's progress in enhancing democratic institutions. Key governmental efforts highlighted in the report include promoting prosecutorial independence, combating administrative corruption, appointing technically competent professionals to leadership roles, and implementing a civil asset forfeiture law.
Despite some improvements in recent years, corruption in government, including the judiciary, remains a concern for American companies and investors operating in the Dominican Republic, limiting investment success. The report also notes that while the Abinader administration has made progress, it tends to withdraw important reform measures when faced with public criticism, including those related to the electrical and fiscal sectors.
The report underscores the Dominican Republic's active pursuit of foreign direct investment through generous tax exemptions and incentives. Key sectors attracting foreign investment include tourism, real estate, telecommunications, free zones, mining, and film production.
Furthermore, the Dominican Republic's participation in the Central American-Dominican Republic Free Trade Agreement (DR-CAFTA) is highlighted as a significant advantage for foreign investors, fostering competition, strengthening the rule of law, and expanding access to quality products. The report notes that the United States is the largest investor in the Dominican Republic and the largest recipient of Dominican investment abroad under the DR-CAFTA agreement, which includes mechanisms for dispute resolution.
The report also addresses concerns about the Dominican Republic's vulnerability to climate change, despite its low greenhouse gas emissions. It emphasizes the country's susceptibility to extreme climate events and urban growth, which could strain various socioeconomic sectors. President Abinader's Water Law Project and the country's commitment to sustainable resource use and environmental protection are noted.
In conclusion, the U.S. Department of State's report provides detailed information on the business climate in the Dominican Republic, highlighting both the country's appeal for foreign investment and the challenges that investors face.