Chancellor warns US investigations into local agricultural industry in the Dominican Republic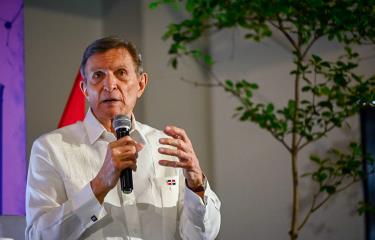 Santo Domingo.- The United States is conducting multiple investigations into labor issues within the Dominican agricultural industry. These investigations could potentially have adverse consequences for exports to the United States. The investigations have been ongoing for several years, with at least four lines of inquiry being pursued by the Department of Labor and the Trade Representative.
One of these investigations has been ongoing since 2011, and others have recently been initiated in the country, specifically regarding labor matters. The investigations are primarily focused on labor practices in the Dominican agricultural sector.
These investigations have already resulted in restrictions on certain exports. For example, the United States has imposed restrictions on unrefined sugar and its derived products produced locally by Central Romana Corporation Limited, citing concerns about forced labor and other irregularities.
The Foreign Minister of the Dominican Republic, Roberto Álvarez, expressed concern about the potential impact of these investigations on exports to the United States. Despite the challenges posed by these investigations, he highlighted the continued growth of bilateral trade between the two countries.
Álvarez also mentioned the threat to the rice sector due to the tariff reduction schedule in the Dominican Republic-Central America-United States Free Trade Agreement (DR-CAFTA). The Dominican authorities are considering measures to protect the local rice industry, which is regarded as a matter of national security.
In addition to the ongoing investigations, there have been calls for public hearings related to labor issues under DR-CAFTA, particularly regarding freedom of association and other labor rights.
The Dominican government is focused on protecting its exports to the United States while navigating these labor challenges. The relationship between the two countries extends beyond commerce, with the United States being home to approximately 20% of the Dominican population, making them strategic allies.
Efforts are being made to strengthen bilateral cooperation, and the Dominican Republic's entry into the Global Entry program is seen as a milestone that reflects growing trust and cooperation between the two nations.
The government is also looking to play an important role in the Americas Partnership for Economic Prosperity (APEP), contributing to competitiveness, resilience, and shared prosperity in the region.
Overall, while labor investigations pose challenges, the Dominican Republic aims to continue its close relationship with the United States and maintain a robust trade partnership.