Dominican construction sector is not 100% mechanized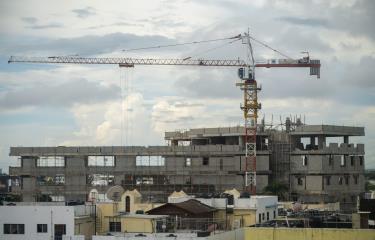 Santo Domingo.- The construction sector in the Dominican Republic is a key driver of the economy, and it has been making advancements in technology to enhance productivity and competitiveness. However, the sector still faces challenges in terms of mechanization and modernization.
According to the Association of Housing Builders and Developers (Acoprovi), currently, there are no 100% mechanized processes in the construction sector. Various construction activities have different levels of mechanization, with some closer to full mechanization than others. For example, pouring reinforced concrete is at 95% mechanization, while masonry work is at 70-75%, and earthworks like excavations are at 80-85%. Concrete mixing on-site is mechanized at 60-70%, and steel bending is around 70%.
Acoprovi acknowledges that productivity has improved with mechanization, leading to shorter project delivery times and the adoption of new construction methods. However, they emphasize that there is still room for improvement, particularly in access to quality jobs, innovation in materials, and financial support for acquiring new technologies.
The president of the Dominican Confederation of micro, small, and medium-sized construction companies (Copymecon), Eliseo Cristopher, highlights the lack of modernization in the sector. He points out that in developed countries, small companies can use equipment like backhoes, which are highly efficient, while in the Dominican Republic, similar work requires a large number of manual laborers. Modernization, according to Cristopher, would lead to greater efficiency and competitiveness in the construction sector.
One significant challenge faced by the construction sector is the high percentage of foreign laborers it employs, which impacts the local workforce. Access to modern construction technologies remains a financial obstacle for many construction MSMEs in the Dominican Republic.