English visitors to the Dominican Republic expected to double in five years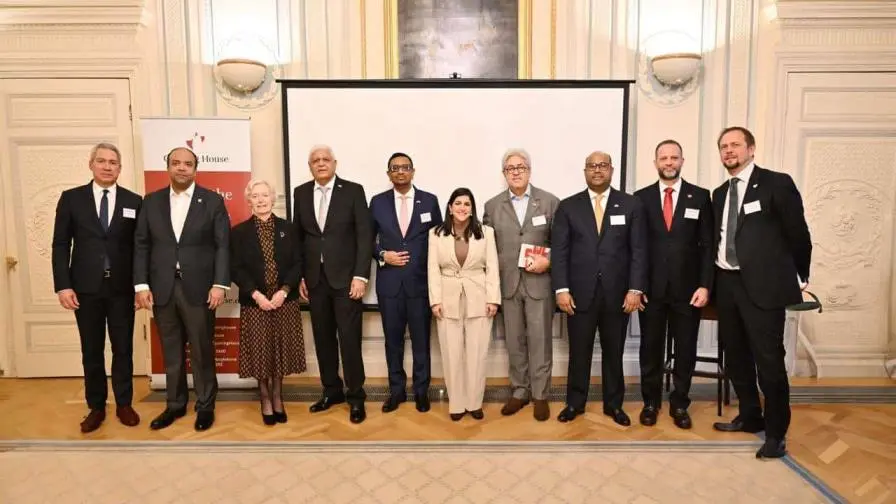 Manuel Luna, Sharon Cabral, Julia Simpson, Frank Elias Rainieri and Amauris Vásquez along with other personalities
London—New investments are being made in the DR to diversify the offer, which includes international hotel companies.
London, United Kingdom. The arrival of tourists to the Dominican Republic from Great Britain could double in the next five years, said Frank Elías Rainieri, president of the Punta Cana Group, at the tourism forum held during the 10th Dominican Week in the United Kingdom.
The businessman affirmed that new investments are being made in the DR to diversify the tourism offer that includes internationally renowned hotel brands, as well as the increase in air connectivity, highlighting, in addition, the public-private collaboration in tourism as a fundamental factor for considerable growth in British tourism to the country in the coming years.
"The projection is very positive and the opportunities for growth are extraordinary; and to materialize them, we must continue to invest, both public and private sector, so that our infrastructure continues to improve and achieve an increase in hotel rooms, continue to improve the areas of tourist attraction and of course, devote more resources in a country promotion," he said.
Rainieri was accompanied by Julia Simpson, president of the World Travel and Tourism Council (WTTC). The forum was organized by the British Chamber of Commerce of the Dominican Republic (Britcham RD) in collaboration with the Dominican Embassy in the UK and the UK Embassy in Santo Domingo.
Simpson highlighted the Dominican Republic's progress in tourism and how it has been one of the leading countries in recovering this sector after the COVID-19 pandemic.