Retire & Invest DR announces InvestDR Mastermind Series I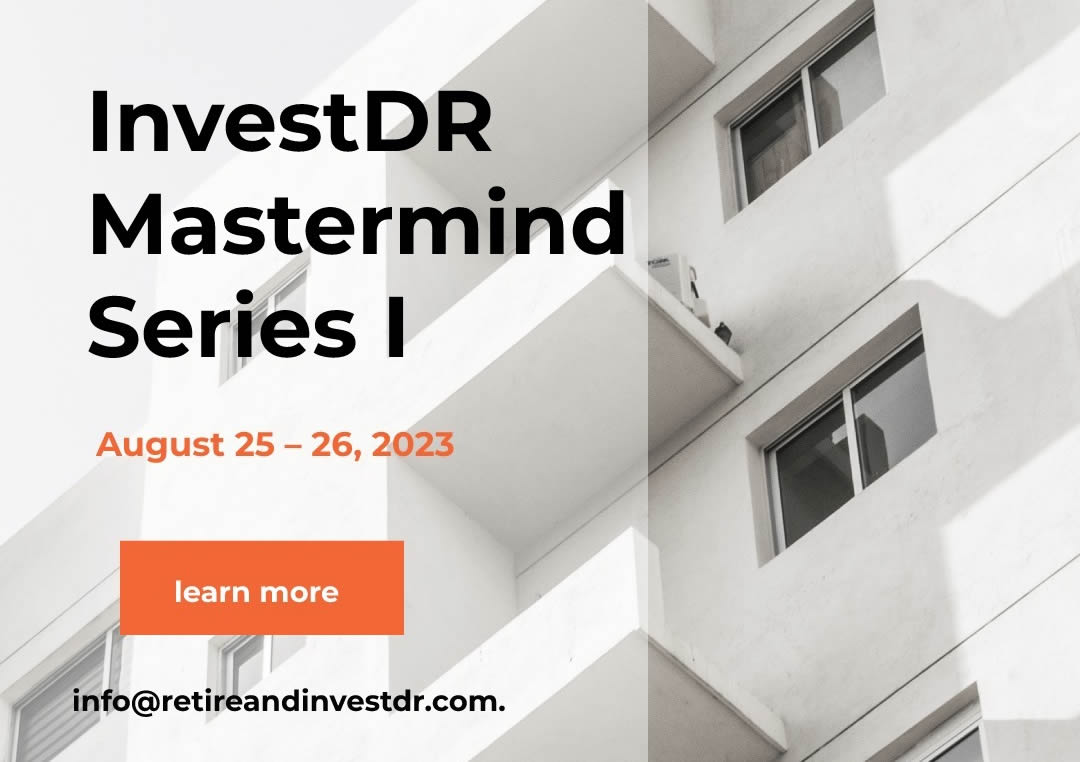 Retire & Invest DR has officially announced its inaugural InvestDR Mastermind Series I event to be held in the Dominican Republic for the first time in August this year.
Founded by Maria Abreu, founder of the Retire & Invest DR and CEO of Abreu & Associates law firm, this event provides local and international investors an opportunity to strengthen and diversify their portfolios with investments in the DR. Event attendees will have one-on-one, exclusive access to DR real estate developers, business owners, attorneys, bankers, and rental property managers, and other experts who have real-world experience doing business in the country.
The event, to be held at Crowne Plaza Santo Domingo during two days (Aug. 25 – 26), has two objectives: to educate and provide insight and networking opportunities for investors, entrepreneurs, and business owners in the DR; and to grant private access to exclusive deals and investment opportunities that you can capitalize on now. The panel of experts will cover legal, tax, logistical, and practical aspects of investment and business in the DR, and they'll be at hand to answer any questions attendees may have. The topics and presentations will range from retail to real estate and business acquisitions to venture capital investment funds.
The DR is experiencing considerable economic growth, with GDP growth projected at 5% in 2023.
Plus, the country is experiencing a major tourism boom, with over 2.8 million visitors for the first quarter of 2023. The United Nations World Tourism Organization (UNWTO) recognized the Dominican Republic as the number one country in the world in tourism recovery post-Covid. The organization also highlighted the country as one of the most attractive destinations for foreign investment.
The Invest DR Mastermind Series is a perfect opportunity for investors looking to expand into the DR to get advice and tips on investing and doing business in the DR from seasoned, on-the-ground experts and professionals.
To register or get more information regarding the InvestDR Mastermind Series I go to www.investdrmastermind.com or contact us at [email protected], or under this number: (718) 887-8189.
_________________________________________________
Maria Abreu is the CEO and Managing Attorney of Abreu & Associates, a law firm practicing exclusively in Dominican Republic Immigration and Nationality law. She is also the founder of Retire and Invest DR. This organization hosts conference events for foreigners interested in living, retiring, and investing in the DR. You can contact Maria at: [email protected]