Pedro Brand hospital in DR denies high mortality from COVID-19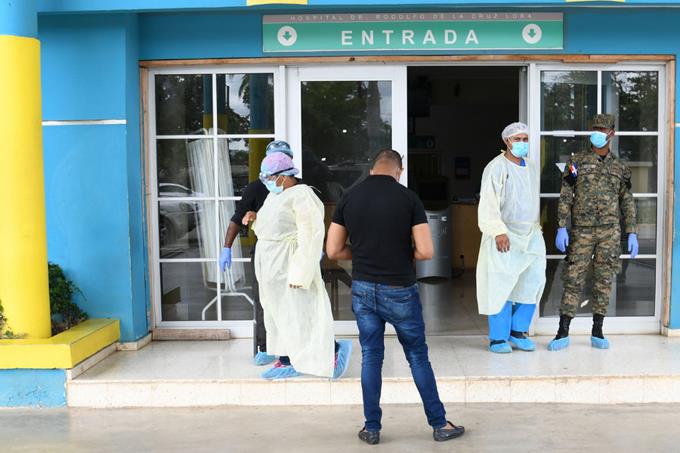 The hospital has 57 beds. JOSÉ A. MALDONADO / LD
Covered with masks and sometimes with protective visors, the distance between family members waiting for information about their admitted relatives is observed outside the Rodolfo de la Cruz Lora hospital, in the Pedro Brand community, dedicated to the care of patients with COVID-19.
Few want to talk about the condition of their patients when they see the media and sometimes they assure that their admitted relative has symptoms but is negative for the virus.
The hospital, located at kilometer 28 of the Duarte Highway, has 57 beds and, as in every COVID center, it has the experience of seeing both deceased and recovered patients leave.
Yesterday, faced with rumors of high mortality and community concern about the large number of corpses they see leaving the center, its director, Marlene Valentín, denied this information and attributed it to people who have always sought to harm the hospital and the community.
Relatives of patients admitted there also assured Listín Diario not to have noticed a situation of this nature. "My 88-year-old mother died because she had a complication, but I cannot tell you there have been many deaths together because I have not noticed it," said Francisco de la Cruz, while waiting at the front of the hospital to complete the protocol established for the delivery of corpses.
Other relatives of patients said they have not seen anything that draws their attention to the movement of large numbers of bodies. A lady who identified herself as Maria said that her father has been in the center for four days and that he is improving.