Santiago Metropolitan Hospital in DR announces depleted ability to serve Covid-19 patients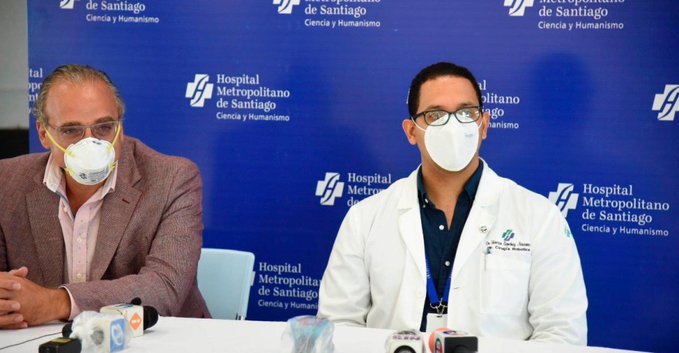 Santiago.- The directors of the Santiago Metropolitan Hospital warned that, due to the saturation of patients due to Covid 19, it is necessary to transfer them to other health centers, despite the fact that most of them are overwhelmed.
During a meeting with the media, Héctor Sánchez Navarro, deputy director of HOMS and Sergio Blasco, general manager of the entity, said that they are giving priority to patients, depending on their symptoms and clinical criteria.
According to specialists, the virus is becoming stronger and more infectious than at the beginning of the pandemic, so they call on the population to raise awareness and apply the measures suggested by health authorities.
The cases are increasing every day, in the last 48 hours in Santiago 259 new cases of coronavirus have been detected.
The Santiago clinics work at full capacity, the number of cases exceeds the availability of beds and spaces for Covid patients 19.
Homs currently has 98 patients with Covid 19 and the intensive care unit with 14 requiring special care.
In the Covid hospital area, there are 84, for zero availability of beds in the said center and the ventilators all in use.